The Florida Mayhem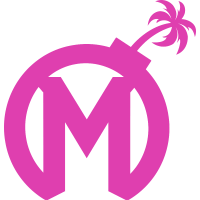 Florida Mayhem OWL Rank #8 SirMajed Majed Alrashied flex support Checkmate Baek Seung-hun dps Hydron Isaiah Rodriguez dps someone tank ANAMO Jeong Tae-seong (정태성) support have announced the release of Logix , CWoosH , Manneten , zappis , Zebbosai and Zuppeh from the team.
Today we part ways with @CwooshOW, @LogixOW, @Zebbosai, @Manneten, @ZuppehOW, and @zappisOW.

Thank you all for the hard work you have put in from the moment you became Misfits and during season 1 as Mayhem. We wish only the best for these talented individuals. pic.twitter.com/WcGpp2wsR7

— Florida Mayhem (@FLMayhem) September 5, 2018
This is the first change to the franchise's roster after placing eleventh in the inaugural Overwatch League season.
Five of the team's players were a part of the Misfits lineup that were signed onto the organization's Overwatch League franchise in November. Logix competed as DPS in all of Stage 1 and 2 before sharing the role with Sayaplayer in Stage 3 and 4, CWoosH played tank in Stage 1 and 2 before seeing his presence reduced in favor of aWesomeGuy in Stage 3 and 4, Manneten was the primary flex player over zappis and Zebbosai and Zuppeh were the team's support duo throughout the whole season.
These cuts mark the first time since the Misfits organization entered Overwatch that Zebbosai will not be a part of its roster. He has been with Misfits since they signed the Graviton Surge in the summer of 2016.
TviQ is the team's only remaining player that played for Misfits prior to the Overwatch League. He is joined by Sayaplayer and SNT as the roster's only remaining players.
Florida must add at least five more players to the team to complete the eight player roster minimum before December 1st.