The Los Angeles Valiant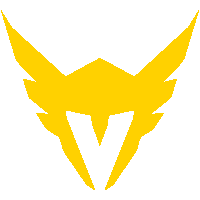 Los Angeles Valiant OWL Rank #15 Molly He Chengzhi (何诚智) flex support Diya Lu Weida (陆炜达) dps innovation Oh Seok-hyun (오석현) dps Becky Il-ha Kim (김일하) dps Ezhan dps Marve1 Hwang Min-seo (황민서) tank Lengsa Chen Jingyi (陈婧逸) support have signed off-tank Adam and DPS Agilities to the team, as well as Sungwoo as assistant coach. Adam will play his first Overwatch League season on the Valiant, while Agilities returns to the team for the first time since the 2019 season.
Adam joins the team from Ground Zero Gaming, having played in Contenders Australia for a few years, and has won multiple titles including the most recent Contenders 2020 Season 2: Australia. He will be the fifth Oceania player to join the Overwatch League in the league's history.
Agilities returns to the Valiant for the 2021 season. Image credit: Robert Paul for Blizzard Entertainment.
Agilities returns after spending the 2020 season with the Toronto Defiant, who were less successful than his former team after being eliminated in the North American play-ins, and was released in October. This will be his third season with the Valiant after the 2018 and 2019 seasons.
Sungwoo joins as an assistant coach following two seasons with the Guangzhou Charge. He and the rest of their old coaching staff were released earlier this offseason.
Adam and Agilities will take the vacant spots left open by multiple departures from the Valiant this off-season. Adam takes the off-tank role in place of McGravy, while Agilities will take one of the two DPS spots that were held by Apply and KSF. KSF had parted ways with the team recently and subsequently joined the Houston Outlaws.
Adam played for Ground Zero Gaming in the 2020 Gauntlet: Asia, where they were eliminated in the group stage. He will also reunite with assistant coach Unter on the Valiant, where the two previously played together since Blank Blue in 2018.
The Valiant currently have seven players on the team, enough for the minimum roster requirement set for January 4, 2021.
The Los Angeles Valiant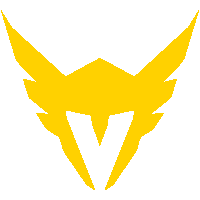 Los Angeles Valiant OWL Rank #15 Molly He Chengzhi (何诚智) flex support Diya Lu Weida (陆炜达) dps innovation Oh Seok-hyun (오석현) dps Becky Il-ha Kim (김일하) dps Ezhan dps Marve1 Hwang Min-seo (황민서) tank Lengsa Chen Jingyi (陈婧逸) support 's roster is:
Their staff are: