The Houston Outlaws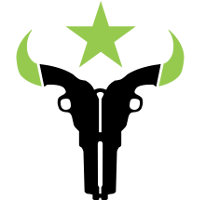 Houston Outlaws OWL Rank #7 Lastro Moon Jung-won (문정원) flex support creative Kim Young-wan (김영완) flex support Danteh Dante Cruz dps Pelican Oh Se-hyun (오세현) dps Mer1t Choi Tae-min dps Piggy Shin Min-jun tank have added four players to their lineup, which include tank player JJANGGU , off-tank Piggy , DPS KSF and main support Joobi .
JJANGGU and Piggy were picked up from Talon Esports. Piggy was with the team at the beginning of the year, and won Contenders 2020 Season 1: Pacific; JJANGGU joined in June shortly after the team moved to Contenders Korea for Contenders 2020 Season 2: Korea.
KSF moves from the Valiant to the Outlaws for the 2021 season. Image credit: Robert Paul for Blizzard Entertainment.
KSF was previously with the Los Angeles Valiant since the 2018 season. He parted ways with them earlier this month.
Joobi joins from HU Storm, the varsity esports team of Harrisburg University, and will become the first collegiate player to be signed directly to an Overwatch League team. Prior to HU Storm, he also played in Contenders for teams such as Wave Check and Second Wind.
Because Joobi is underaged, he will become eligible to play in the league when he turns 18 in April next year. This coincides with the 2021 season beginning in the spring next year.
The Outlaws have signed six players to the team so far this offseason. Last month they signed Happy and Crimzo to the team.