The Overwatch League has been online for almost four months due to the coronavirus pandemic. Art by Emi.
NiCOgdh misses a lot of things. He misses the feeling of playing in front of a live crowd, and the opportunity to do it in front of his home crowd in France. If he was also there, he would usually go out with a friend to a bar and forget about the world for a bit.
What he misses the most is his family and his girlfriend, as he and others can't go back to see their loved ones. "We're stuck here for nine months playing video games, and I can't see my girlfriend, I can't see my family, I can't see anyone," he said.
Separated from home, he and the Paris Eternal
Paris Eternal OWL Rank #20 Kaan Emir Kaan Okumus flex support Glister Lim Gil-seong (임길성) dps Wub Cameron Johnson dps Dove Jesse Palomo dps Malthel Josh Gonzales dps Daan Daniël Vincentius Paulus Scheltema tank Krawi tank dridro Arthur Szanto support Lukemino Luke Fish support Rakattack Kyle Rakauskas support now play at an at home setup in the United States competing in the Overwatch League. It's a lifestyle that almost no one expected; a grand bastiose year for the league set with many events across the world all got snuffed due to the coronavirus pandemic.
As the entire world was forced to stay at home to reduce the spread of COVID-19, Blizzard moved all of the competition online in late March for the safety of the league. All 20 teams in the Overwatch League now play with an at home setup.
Just like billions of other people, the lives of players in the Overwatch League have changed quickly, both in and out of the game. But while they've been able to adjust to the new environment, it hasn't been easy either.
Online together
The franchises in the Overwatch League have set up their teams to play online; some have an office setup where the team players together, others have them play at their own homes, and others are in-between.
The Paris Eternal are currently residing in New Jersey. Image credit: Stewart Volland for Blizzard Entertainment.
The Eternal currently reside in an apartment building in New Jersey and all gather in an office there to practice and play. They have about two players per apartment, though NiCOgdh stays by himself after teammates FDGod and SoOn moved in together. The team originally moved there in January for the benefit of scrimming with the North American teams without ping issues and easier travel between North America and Europe.
The Houston Outlaws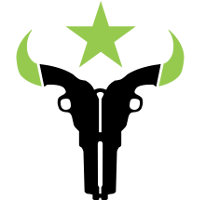 Houston Outlaws OWL Rank #7 Lastro Moon Jung-won (문정원) flex support creative Kim Young-wan (김영완) flex support Danteh Dante Cruz dps Pelican Oh Se-hyun (오세현) dps Mer1t Choi Tae-min dps Piggy Shin Min-jun tank ' housing setup includes two houses with multiple players in each of them and a few other players with their own places, and most of them play together in their own office. LiNkzr in particular roomed with SPREE (before he parted ways with the team and returned to Belgium), and requested to play from his own home; he acknowledges that the organization puts a lot of effort making sure no one gets sick, but he feels that the risk increases when there are more people around, and is more comfortable playing at home by himself without having to worry about external factors.
The London Spitfire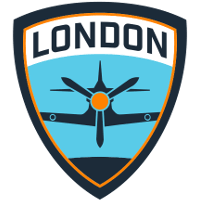 London Spitfire OWL Rank #12 Landon flex support SparkR William Andersson dps Backbone Jamie O'Neill dps Hadi Daniel Bleinagel tank Admiral Oliver Vahar support were also in New Jersey, but decided to move their players back to South Korea, undergoing mandatory quarantine afterwards. Most of the players went home to quarantine, but others whose homes were too far away from Seoul to travel safely had to stay in a hotel. The team now uses a Cloud9 practice facility in a private building, where the players live and play to minimize interaction from outside.
Life before the pandemic
LiNKzr describes himself as a very cautious person and was concerned about the outbreak before it became a pandemic. He does have a pre-existing health condition (asthma), but his cautiousness was mainly because of his interest in the science behind viruses and pandemics and how they function (which he describes as morbid curiosity).
After he read everything about COVID-19, it sounded insane how fast it allegedly spread at the time. "I just felt like if people don't care, it's gonna be bad right?" he said. "Because you basically had to be quite attentive to not get the virus and I just felt like most people weren't."
He voiced his concerns early on to the Outlaws; there were some small lighthearted jabs about his precautions, but a lot of people and the team understood that the way he approached it was serious. He felt really happy with the team's response, as they were accommodating and made sure everything was going to be fine with practice and housing.
LiNKzr was concerned about the outbreak before it became a pandemic. Image credit: Ben Pursell for Blizzard Entertainment.
Paintbrush , who's currently with the Dallas Fuel
Dallas Fuel OWL Rank #1 Fielder Kwon Joon (권준) flex support Doha Kim Dong-Ha (김동하) dps SP9RK1E Kim Young-han (김영한) dps FEARLESS Lee Eui-seok (이의석) tank ChiYo Han Hyeon-syuk (한현석) support , was with the Los Angeles Gladiators in Korea practicing for what would've been the Seoul homestand and the makeup games. They were then cancelled however due to a sudden increase in coronavirus cases, and on the same day, the management told the team that they had to leave Korea in about two-to-three hours. They quite literally packed their bags immediately and left.
The entire experience was very stressful for him. "I didn't mind it, because it was like, 'I mean, if we got to go, we gotta go,'" he said. "My organization's telling me to leave, I don't have a choice, but my anxiety was spiked the entire time." While the sudden notice made him anxious, being together with the team helped put him at ease while traveling back to Los Angeles.
Once they arrived back home, the team decided to self-quarantine, creating a set of rules to limit their exposure outside and reduce the individual risk of getting sick. "Because when you're living in a team house, you're responsible for not only your own health, but everyone's there," he said.
When he saw the pandemic declaration, it put into perspective the seriousness of the situation at hand. While not everyone was on-board with the quarantine rules made, they had to respect it as a team rule.
The homestands are offline (literally)
The near-universal agreement among the players is that they all miss offline play. There were only five weeks of the live homestands before they were cancelled, and even then, the only ones were in the United States, as the Chinese and Korean events had been cancelled before.
The live crowd was the most distinguishable aspect of live games. Even when Colourhex and the Boston Uprising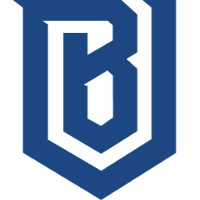 Boston Uprising OWL Rank #16 Valentine Kim Byoungju dps punk Leyton Gilchrist tank Faith Hong Gyu Kim support Crimzo William Hernandez support were on the opposing end of a New York crowd in February, it was still a highlight for him. "Just being able to play off the crowd and make that many people have a reaction to me doing something was funny to me," he said.
ChrisTFer felt lucky that they had a Philadelphia Fusion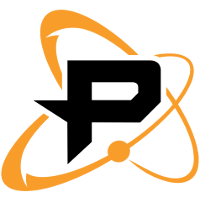 Philadelphia Fusion OWL Rank #11 AimGod Min-seok Kwon flex support MN3 Yoon Jae-hee dps ZEST Kim Hyun-woo (김현우) dps Belosrea tank FiXa Kwon Young Hoon (권영훈) support homestand, as it was a huge kickstart to their season and gave them a confidence boost that they took forward. "I really don't know if the weekend could have gone any better than it did, all things considered," he said.
The Philadelphia homestand was a confidence booster for the Fusion. Image credit: Ben Pursell for Blizzard Entertainment.
With the rest of the season's homestands now cancelled, the players mourned it as a missed opportunity. Colourhex's family was going to see him play in the London homestand, and Paintbrush, having only left the United States twice, wanted to see the world for himself.
NiCOgdh wanted to play in front of his home crowd in France after experiencing it for himself in the 2018 World Cup, but the first Paris homestand (and eventually the others), were cancelled. "I think [the World Cup in France] was one of the best moments of my career," he said. "You have all the crowd yelling; it was really awesome and I really wanted to play again in front of my home."
Playing online for Colourhex, who lives and plays at a team house with the Uprising, isn't as hype as playing in front of a live audience, especially a rowdy one. "You could feel the crowd's energy and everything," he said. "But when you're at home, it's just you, your desk and your computer."
After Paintbrush was traded to the Fuel, he moved into a single apartment in Texas. It's a different environment that he contributes to the team playing from their own apartments. "I think the big thing for me is just not having a personal bond that's been created with the team or in-person experiences," he said. "That's the biggest difference for me."
One benefit of playing online for Colourhex is that it's more comfortable since they play at their house and at their desk for both practice and official play. NiCOgdh also says that playing together at their team house has helped improve team bonding.
Colourhex says that it's more comfortable playing at home. Image credit: Stewart Volland for Blizzard Entertainment.
The divisions for online play in the league were rearranged to North America and Asia, but there have been no cross-regional games due to the ping difference between the two continents. For the players, it means that they can't play against everyone and there's less variety. SanGuiNar said in an email that he finds it as most the disappointing part. "It would have been nice to be able to play against different teams in different environments, to better gain experience and improve our gameplay," he said.
Starting in May, Blizzard introduced monthly mini-tournaments in tandem with the regular round robin season, starting with the May Melee. The players have found it a very positive addition as it added more tension and raised takes. "It feels like you get this burst of energy when it's tournament mode," Paintbrush says. "I'm not saying you're not going hard during the regular season, but it's definitely a whole other aspect to it when you slap a tournament in there."
The Eternal went on a run to win the Summer Showdown in North America, beating the San Francisco Shock, the 2019 champions, in the semi-finals, and ultimately winning against the Fusion in a seven-map grand finals. NiCOgdh said that the Eternal trained really hard for the tournament, and that it was a very good feeling when they won.
🇫🇷 Victoire 🥳🥳
🇬🇧 Victory Moment 🥳🥳

We win Summer Showdown !!!!! #FiatLux pic.twitter.com/ABTD4CgISV

— AVALLA 아바라 (@avalla_ow) July 6, 2020
Losing in the grand finals was heartbreaking for ChrisTFer and the Fusion, as they went way to the decider map after three hours only to lose. As a team collectively however, they can easily come back from a close loss. "I think for the fans and probably for us playing too, it's a lot of fun," he said. "I just wish it maybe gone the other way on map seven."
A new life at home, and an old life missing
As the players adjusted to life at home, they've picked up hobbies of their own, whether it's cooking, exercising or plain walking.
Paintbrush started cooking when he moved to Dallas. Back on the Gladiators, they had the option to either cook or order food, and he did the latter because he was too lazy to cook. Living by himself now, it makes more sense financially to cook for himself and eat healthier. "I always knew how important it was, especially for my own play," he said. "But if you're eating junk food all the time and you're not able to get out of the house and get fresh air at all, then that's not the best situation."
LiNKzr has taken up exercising at home. He went on YouTube to watch videos of jacked people doing exercises that weren't feasible for him, but then found a channel for beginners, focusing on doing different sets of push ups, squats, and lots of stretching. "My goal is to get my fingers to touch the floor," he said.
Colourhex also started going out for short walks outside whenever it's sunny, as being locked up in a house can be depressing. "We live in a pretty suburban area quite far away from anything," he said. "So there's not really much around us other than trees, blue sky and houses."
As businesses close and people stay at home to reduce the spread of the virus, many aspects of life can't be done: going out with friends or to restaurants, or meeting with family and loved ones.
NiCOgdh misses being with his family and girlfriend back in France. Image credit: Robert Paul for Activision-Blizzard.
For NiCOgdh, one of the hardest parts of life right now is that he can't go back home to see his family and girlfriend back in France, so he makes sure to keep in contact with them. "I feel like that some American people have a small advantage because they don't have this feeling that they can't see their family and other people," he said. "It's different, and for me it's really hard."
LiNKzr misses being able to go to restaurants. He was super picky about food before, but ever since he's been in the United States, he expanded what he's eating since there are a ton of choices. "The one place we went to as a team was a sushi place that was f*****g amazing," he said. "That was the last place we went to before the pandemic, and now we all miss that place."
Being away from his home in Finland, he's also been ordering Finnish food online to fill the void. "When you go home, there's so many things that you realize that you didn't have," he said. "The way things taste is the biggest thing."
SanGuiNar had to quarantine in a hotel, passing the time watching YouTube videos or talking to friends. However, he said that he missed his family the most during that time. "Those two weeks in particular felt incredibly long and lonely since I was so close to family, yet unable to meet them in person," he said. Since then, he's visited them from time to time.
SanGuiNar couldn't see his family during the two-week quarantine. Image credit: Stewart Volland for Blizzard Entertainment.
Paintbrush didn't go out too much before the pandemic, but when he was with Gladiators, he would occasionally go out with friends late at night and have a few drinks. While he can still play games online with them, being without his loved ones was also a big blow to him, as any arrangements he had had to be canceled. "Not being able to have those experiences with close individuals is definitely the biggest thing to my mental state," he said.
He hadn't called his parents often in the past, but he started to do it more after the pandemic and being traded to Dallas. His parents are also staying as secluded as possible from the virus, as he says they don't want to get sick. They do want him to visit them, but because of the pandemic, he doesn't want to risk getting them sick. "I definitely don't want to be filled with regret because I was the one who did it," he said.
A road to the playoffs
With seemingly no end to the pandemic in sight, it's unknown when or how the league will return to offline play in the future. For the time being, the playoffs will go on, as Blizzard announced that the top four teams will play in Asia for the championship, and the top two North American teams will travel there to compete.
The D.C. homestand in March was the last ever homestand before the cancellations. Image credit: Joshua Roberts for Activision Blizzard.
Blizzard hasn't officially said what country the teams will play in, and also said that a few weeks are needed "for health and safety needs and to account for travel logistics." ChrisTFer expressed concerns that the North American teams that potentially have to quarantine in a hotel might not have access to practice equipment and will be at an unfair disadvantage.
At the same time however, he sympathizes with the fact that there isn't a ton of good options during the pandemic, and that some don't want to have separate champions in North America and Asia. "We're going to make the best of the situation that we can," he said. "Wherever it is, whatever the situation, we'll just do our best if we make it."