The Los Angeles Gladiators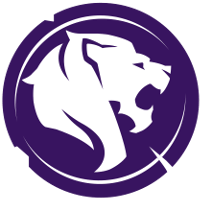 Los Angeles Gladiators OWL Rank #4 Shu Kim Jin-seo flex support kevster Kevin Persson dps Patiphan Patiphan Chaiwong dps Reiner Corey Scoda tank FunnyAstro Daniel Hathaway support have traded main support Paintbrush to the Dallas Fuel
Dallas Fuel OWL Rank #1 Fielder Kwon Joon (권준) flex support Doha Kim Dong-Ha (김동하) dps SP9RK1E Kim Young-han (김영한) dps FEARLESS Lee Eui-seok (이의석) tank ChiYo Han Hyeon-syuk (한현석) support , pending league approval.
Let's paint the world a better place.

Please welcome @paintbrush to the Fuel fam! He will be joining us from @LAGladiators for the #OWL2020 season. #BurnBlue⁰⁰

*Pending league approval. pic.twitter.com/NXBqYvtM0a

— Dallas Fuel (@DallasFuel) June 7, 2020
Paintbrush has played in just two maps of one match this year, a week 15 loss to the Boston Uprising. He joined the Gladiators over this past offseason but has sat on the bench behind BigGoose, who has started for the Gladiators since their Overwatch League debut in 2018.
He is the fifth support player to join the Fuel and the 11th player overall. The Fuel have two full-time flex supports and now two full-time main supports, plus HarryHook who has played as both a main support and a flex support for the Fuel.
The Fuel's current starter at main support is Closer. He has played in eight of the Fuel's 10 regular season matches. He also played for the team in the May Melee.
The league has yet to reveal the Fuel's next matches.
The Dallas Fuel
Dallas Fuel OWL Rank #1 Fielder Kwon Joon (권준) flex support Doha Kim Dong-Ha (김동하) dps SP9RK1E Kim Young-han (김영한) dps FEARLESS Lee Eui-seok (이의석) tank ChiYo Han Hyeon-syuk (한현석) support are:
Their coaches are: