Chinese organization LGD Gaming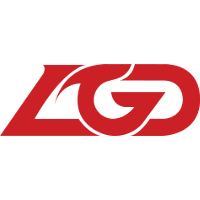 LGD Gaming Inactive Rookie Wang Jundong (王俊东) off tank Kaneki Liu Nian (刘念) dps wanli Xue Wanli (邹万里) dps Kadalis Ra Yeong-hwan dps tanqiu Qiu Tianyi (邱天毅) tank Secret Zhao Xu (赵旭) support superich Wu Gengtuo (吴梗拓) support has announced that they will cease operating their Overwatch division on Weibo.
LGD Gaming established their Overwatch division in 2016. In 2017, they participated in the Overwatch Premier Series--then the most prestigious tournament in the Chinese region. Not after long, the team established themselves as one of the most dominant teams in the OWPS, beating out every other team in the OWPS Spring Regular Season. They would then finish second in the Spring playoffs, followed by fourth place in the Summer playoffs.
After Contenders was introduced to China in 2018, LGD Gaming would still remain a powerhouse in the region. They finished in the runners-up position twice in the first two seasons of Contenders in 2018, losing out to Lucky Future Zenith in both grand finals. In the next season in 2018 as well as both seasons in 2019, they would finish in the semifinals.
LGD Gaming is the organization that has produced the most Chinese Overwatch League players, including the Guangzhou Charge's Eileen and MVP candidate guxue of the Hangzhou Spark.
The team is disbanding just a week before the Contenders seeding tournament is set to begin on January 6. All players and coaches are now free agents.
LGD Gaming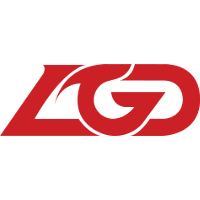 LGD Gaming Inactive Rookie Wang Jundong (王俊东) off tank Kaneki Liu Nian (刘念) dps wanli Xue Wanli (邹万里) dps Kadalis Ra Yeong-hwan dps tanqiu Qiu Tianyi (邱天毅) tank Secret Zhao Xu (赵旭) support superich Wu Gengtuo (吴梗拓) support was: