Blizzard Entertainment announced they have cancelled the Overwatch League matches in South Korea due to health and safety concerns.
In order to protect the health & safety of our players, fans, & staff, we are canceling plans to host #OWL2020 matches in South Korea in Weeks 5, 6, and 7, including the @SeoulDynasty home event.

We'll share more info about when and where matches will take place at a later.

— Overwatch League (@overwatchleague) February 24, 2020
The cancelled matches include the Seoul Dynasty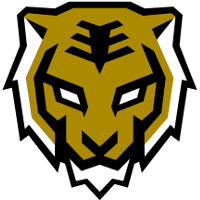 Seoul Dynasty OWL Rank #12 Bdosin Choi Seung-tae (최승태) flex support FITS Kim Dong-eon (김동언) dps Profit Park Joon-yeong (박준영) dps Marve1 Hwang Min-seo (황민서) tank Gesture Hong Jae-hee (홍재희) tank tobi Yang Jin-mo (양진모) support SLIME Kim Sung-jun (김성준) support 's homestand for Week 5 and the planned make-up matches in Seoul for Week 6 and 7 that were announced earlier this month. The make-up games were going to take the place of the cancelled Chinese homestands for February and March. The Seoul Dynasty also announced that they will issue a full refund for those who purchased for the homestand event.
The move follows the coronavirus outbreak that has affected thousands worldwide. South Korea has 602 cases of the virus and five deaths, according to the World Health Organization. Earlier today, the South Korean government issued the highest alert in an effort to contain the outbreak.
More details about the matches will be revealed later, according to Blizzard.