The Overwatch League have announced that the Chinese homestands for February and March will be cancelled. This affects one homestand each hosted by the Shanghai Dragons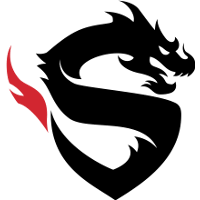 Shanghai Dragons OWL Rank #2 Izayaki Kim Min-chul (김민철) flex support Void Kang Jun-woo (강준우) off tank Molly He Chengzhi (何诚智) flex support Fleta Kim Byung-sun (김병선) dps LIP Lee Jae-won (이재원) dps ErsTer Jeong Joon dps diem Bae Min-seong (배민성) dps Fate Koo Pan-seung (구판승) tank LeeJaeGon Lee Jae-gon (이재곤) support and Hangzhou Spark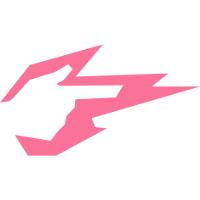 Hangzhou Spark OWL Rank #8 LiGe Jia Chengjie (贾城杰) off tank MCD Lee Jeong-ho (이정호) flex support BERNAR Shin Se-won (신세원) off tank GodsB Kim Kyeon-Bo (김경보) dps Architect Park Min-ho (박민호) dps Shy Zheng Yangjie (郑杨杰) dps SeoMinSoo Seo Min-Soo (서민수) dps guxue Xu Qiulin (徐秋林) tank M1ka Liu Jiming (刘济铭) support , as well as three homestands by the Guangzhou Charge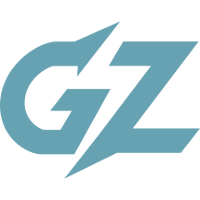 Guangzhou Charge OWL Rank #5 Cr0ng Nam Ki-cheol (남기철) off tank KariV Park Young-seo (박영서) flex support Eileen Ou Yiliang (欧倚良) dps MYKaylee Zou Zijie dps choisehwan Choi Se-Hwan (최세환) dps Rio Oh Seung-pyo (오승표) tank Jihun Kim Ji-hun tank Mandu Kim Chan-hee (김찬희) support .
January 30, 2020
According to separate Weibos made by the individual teams, the Dragons and the Spark will be offering full refunds to customers who have purchased tickets to the cancelled homestands. The Dragons have also promised a much larger venue to accommodate more fans in their next homestand in July, while the Spark have offered to transfer tickets from their February homestand to their June homestand.
As of writing, the Guangzhou Charge have not made any announcements about the tickets for their cancelled homestands.
The cancellation follows the Wuhan coronavirus outbreak that has affected the whole of China, with thousands infected across the country. The Dragons and the Chengdu Hunters have also announced their contingency plans in response to the outbreak.
Update regarding the safety of our team and our plan moving forward. pic.twitter.com/VQRv7FlAuW

— Shanghai Dragons (@ShanghaiDragons) January 29, 2020
Statement regarding the recent coronavirus outbreak in China. We will keep our fans updated as our plans develop. pic.twitter.com/WyJRSbXfmJ

— Chengdu Hunters (@ChengduHunters) January 29, 2020
The two teams follow the Charge, who had announced their plans earlier. Both the Dragons and the Charge will be moving their team operations to Korea, while the Hunters will remain in China, albeit while taking precautions. The Hunters do not have any personnel from Korea. Only the Spark have not publicized their plans for the team as of writing.
No details about the state of the matches at the cancelled homestands were announced. In total, 27 matches will be affected. According to the League post, details will be announced at a later date.
The League is now down to six Chinese homestand events that will only begin in June. The Hunters and Charge have two homestands each, while the Dragons and Spark are down to one each.
UPDATE: The Guangzhou Charge have now announced that they will offer full refunds of their cancelled homestands They have also offered transferring tickets from the cancelled homestands in February and March to the later ones in July.