The Guangzhou Charge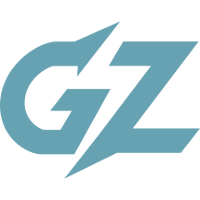 Guangzhou Charge OWL Rank #9 Cr0ng Nam Ki-cheol (남기철) off tank Farway1987 Cao Jiale (曹家乐) flex support choisehwan Choi Se-Hwan (최세환) dps Develop Chae Rak-hoon (채락훈) dps Rio Oh Seung-pyo (오승표) tank Unique Yoo Dong-hyun support have announced that the team has moved their preseason training base to South Korea. This is in response to the Wuhan coronavirus outbreak that has infected thousands across China.
We are saddened by the impact that the coronavirus has had in China and elsewhere.  We also understand our fans' concerns about our plans and the safety of our team in China and would like to provide an update.
👇👇 pic.twitter.com/y7cTmCFQ4R

— Guangzhou Charge (@GZCharge) January 28, 2020
All non-Chinese players have arrived at the new base in Korea, according to the team, with the remaining Chinese players -- Eileen and wya -- having their visas expedited to join their teammates.
This is not the first time the Guangzhou organization has had operations in Korea. Guangzhou Academy, the now-defunct academy team for the Charge, was based in Korea in collaboration with Meta Gaming.
The Wuhan coronavirus has infected thousands and resulted in over a hundred deaths since it was first discovered in December of 2019. According to Bloomberg, 207 patients have been infected with the virus in the Guangdong province, which Guangzhou is the capital of, as of January 28.
Earlier this week, fellow games publisher Riot Games announced the postponing of their Chinese domestic leagues, the LPL and LDL, due to the outbreak.
The Charge is the first in the Overwatch League to announce contingency plans for the virus outbreak. Details regarding the Chinese homestands have yet to be announced by either the teams or the League. The first Chinese homestand is set to be held in Shanghai two weeks from now, but whether it will take place in the Chinese city remains in flux. Guangzhou will be holding three events before the midseason break in May, one at the end of February and two in March.