Los Angeles Gladiators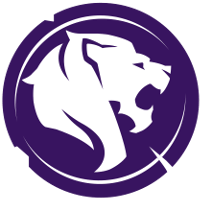 Los Angeles Gladiators OWL Rank #14 Shaz Jonas Suovaara flex support SPACE Indy Halpern off tank birdring Kim Ji-hyuk (김지혁) dps kevster Kevin Persson dps OGE Son Min-seok (손민석) tank BigGoose Benjamin Isohanni support head coach dpei was with his team in Seoul, South Korea to boot camp for the Overwatch League. They arrived after their first match of the 2020 season in Dallas, and stayed at a hotel, with a practice area on the third floor in two combined conference rooms.
The team was on a few day break when they got the news that the Korean games, which include the Seoul homestand and the planned makeup games, were cancelled.
The Los Angeles Gladiators' only match this season was against the Vancouver Titans in February. Image credit: Carlton Beener for Activision Blizzard Entertainment.
They immediately sprung to leave Korea, with a flight in three hours. The team packed in an hour, got onto the bus on time, took a flight to Dallas for a layover, and then got back to Los Angeles. "We just all learned about it in a day, and then we all flew out the same day," dpei said. "So it was fairly quick and there was not really a lot of time to process it."
For dpei, he was just thinking about when their next game was and what happens to the makeup games. "I'm pretty much only focused on the next match, so I'm just concerned about that for the most part," he said.
He is with one of the many teams in the Overwatch League season that have played very few to no matches due to the cancelled homestands, and have overall been affected by the coronavirus outbreak that has spread worldwide. As the outbreak has been declared a pandemic by the World Health Organization, and the March and April live events have been cancelled, the outbreak has put a strain on this season's international homestands for the past, present and future of this year.
In late January, Blizzard made their first public response to the virus outbreak and cancelled the Chinese homestands for February and March. The disease, known as COVID-19, started in Wuhan, China in late December 2019 where health authorities confirmed that people were being treated. It soon spreaded across China and to other countries worldwide, and the U.S. State Department issued a do not travel advisory for the country on January 27.
The cancellation affected one homestand hosted by the Shanghai Dragons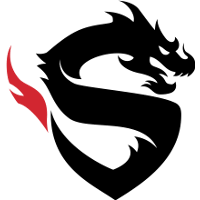 Shanghai Dragons OWL Rank #2 Izayaki Kim Min-chul (김민철) flex support Void Kang Jun-woo (강준우) off tank Fleta Kim Byung-sun (김병선) dps LIP Lee Jae-won (이재원) dps FEARLESS Lee Eui-seok (이의석) tank LeeJaeGon Lee Jae-gon (이재곤) support and Hangzhou Spark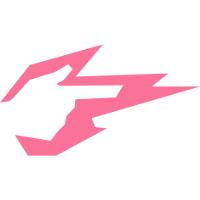 Hangzhou Spark OWL Rank #8 BeBe Yoon Hui-Chang (윤희창) flex support QOQ Yu Sung-joon (유성준) off tank GodsB Kim Kyeon-Bo (김경보) dps Architect Park Min-ho (박민호) dps guxue Xu Qiulin (徐秋林) tank M1ka Liu Jiming (刘济铭) support each, and three homestands by the Guangzhou Charge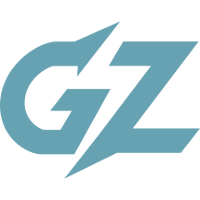 Guangzhou Charge OWL Rank #3 Shu Kim Jin-seo flex support Cr0ng Nam Ki-cheol (남기철) off tank Happy Lee Jung-woo (이정우) dps Eileen Ou Yiliang (欧倚良) dps Rio Oh Seung-pyo (오승표) tank Chara Kim Jung-yeon (김정연) support , making for a total of 27 missed matches. All three organizations later announced that they would offer full refunds for the homestands.
The Guangzhou Charge were set to host three homestands before the cancellation. Image credit: Robert Paul for Blizzard Entertainment.
The day before the announcement, the Charge said that they were relocating their players to South Korea. The other Chinese teams subsequently revealed their own plans; the Dragons relocated their players and staff to Korea, the Chengdu Hunters
Chengdu Hunters OWL Rank #9 Lateyoung Ma Tianbin (马添彬) off tank Molly He Chengzhi (何诚智) flex support Jinmu Yi Hu (易虎) dps Leave Huang Xin (黄馨) dps Ameng Ding Menghan (丁蒙涵) tank Yveltal Li Xianyao (李先曜) support said that their team would stay at their training facility and follow prevention procedures, and the Spark confirmed to the Washington Post that their Korean players were in their home country.
For Dragons support LeeJaeGon , he planned on showing his performance to fans at the now-cancelled Shanghai homestand. "It is a pity for me," he said in an email interview. "I hope everything goes well and we could fight for our supporters in Shanghai."
The Dragons are one of the few teams that have not played any official matches this season. For the time being, the team says that they're practicing hard for their first matches. "We'll be well-practiced, well-prepared, and well-played on official matches to satisfy our supporters," off-tank player Void said in an email.
The Gladiators meanwhile have only played one match, in which they lost to the Vancouver Titans in the Dallas homestand. The day afterwards, they flew to Korea; the original plan was to use Seoul as a home base for the Chinese homestands and later the Seoul homestand.
Gladiators support player BigGoose had a mixture of reactions to the cancelled Chinese games. On one hand, he was looking forward to playing there. "China has a lot of fans, and they're one of the biggest esports countries, kind of like Korea," he said. But during that time when the amount of virus cases in China surged, he thought that the cancellation was for the better.
BigGoose was looking forward to playing in China, but thought that the cancellation was for the better. Image credit: Carlton Beener for Activision Blizzard Entertainment.
While the Chinese homestands got cancelled, the team practiced as per normal in Korea. "We're a brand new team," dpei said. "[We were] making sure we just get as many reps in as possible, try to figure out our strengths and weaknesses, and build our fundamentals as a team."
On February 14, about a week after the first set of matches this season, Blizzard announced make-up games in Seoul, South Korea. They were to take place in Week 6 and 7, and potentially at the Seoul homestand in Week 5.
At the time, there were only 28 cases of the virus in the country. That number changed significantly however on February 21 when a church called the Shincheonji Church of Jesus was linked to a number of cases in the country.
The situation soon escalated. Two days later, the cases increased to 602 and the death toll went to five, and the South Korean government issued the highest alert to contain the outbreak. Later that day, Blizzard cancelled the homestand and the make-up games.
Seoul Dynasty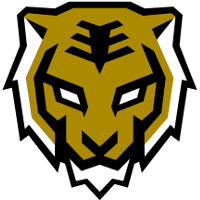 Seoul Dynasty OWL Rank #12 Bdosin Choi Seung-tae (최승태) flex support FITS Kim Dong-eon (김동언) dps Profit Park Joon-yeong (박준영) dps Marve1 Hwang Min-seo (황민서) tank Gesture Hong Jae-hee (홍재희) tank tobi Yang Jin-mo (양진모) support SLIME Kim Sung-jun (김성준) support coach WizardHyeong said in an email that he was worried about their original scheduling, including their homestand games. "I also thought about how to proceed with our practice and keep our players going under such circumstantial difficulty," he said. The Dynasty team are currently in the United States practicing.
dpei said that they were notified before that a cancellation could have been possible, and that that the team learned about the official announcement the same day the public knew.
Gladiators have arrived safely back in the States! @Birdring see you tomorrow! pic.twitter.com/04E44rFQFh

— Los Angeles Gladiators (@LAGladiators) February 24, 2020
Soon after the announcement, the team decided to return to the United States as quickly as possible. "It might be that [the U.S.] might deny like from China," BigGoose said in reference to when the U.S. government issued a travel ban to anyone that traveled to China in the past 14 days. "They might deny entry if you're coming from Korea, so that's that's the biggest reason why we wanted to fly earlier." The team made it back to Los Angeles on Monday.
Since the beginning of the season, all of the homestands played, which have been in the United States, have gone off without a hitch. However, on March 11, Blizzard announced the cancellation of all the March and April events.
The cancellations will take away the league's ability to get revenue, says Adam Stern of Sports Business Journal. While ticket sales is one obvious revenue line, there's also merchandise, concessions and giving sponsors the value they need to advertise in front of fans.
One of the other main factors is if the events have insurance. "If the event doesn't have insurance, and you need to refund a couple thousand people who bought to your event, you have to pay them that money and you're not going to have insurance to pay you back for it," Stern said.
The cancelled live events will cost the league revenue. Image credit: Carlton Beener for Activision Blizzard Entertainment.
Blizzard later announced that the Overwatch League matches would be played online; with many sport events from the NBA to the NHL getting cancelled, esports, in which games can still be played online, could see an increase in viewership, albeit around 10%-30% increase or higher, according to Stern.
"Obviously, first and foremost, it's not beneficial for the world to have this virus," he said. "But that being said, with people stuck at home and wanting to have something to watch, yes, if more people are experiencing esports, that is helpful for someone who runs an esport league."
He does note that he and others are still figuring out the answers to this. Something like the virus outbreak is unprecedented, and while it is affecting the present, it's too early to call what the short and long term effects of it are.
For the time being, the show will continue online. The Gladiators get to play their first match in more than a month against the Los Angeles Valiant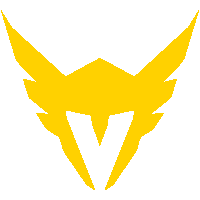 Los Angeles Valiant OWL Rank #11 McGravy Caleb McGarvey off tank Lastro Moon Jung-won (문정원) flex support Shax Johannes Nielsen dps ksp Kai Collins dps Dreamer Song Sang-lok tank RAin Park Jae-ho (박재호) support next week, and their focus shifts from when to now.