The end of Stage 2 is significant in several ways.
The season is at its halfway point and there are only 14 matches to jockey for playoff spots.
There is an extended break between the end of Stage 2 and the start of Stage 3.
Both the Pacific Showdown and Atlantic Showdown will be played and the top talent within Contenders will get to show their skills.
What does this all mean? It means there is no better time to bring new talent into teams through either signings or trades.
Since the last regular season match of Stage 2, the Mayhem and Valiant have made a four-player trade, the Mayhem have signed Byrem and the Defiant have promoted Gods and Sharyk.
There is still more time for more moves to happen. What exactly should you expect? Here are some interesting transfer storylines to follow.
More moves coming for the Florida Mayhem
The Florida Mayhem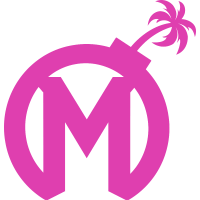 Florida Mayhem OWL Rank #6 Gargoyle Lee Beom-jun (이범준) off tank GangNamJin Gang Nam-jin (강남진) flex support BQB Lee Sang-bum (이상범) dps Yaki Kim Jun-gi (김준기) dps Karayan Choi San-ha (최산하) tank Kris Choi Jun-soo (최준수) support have already proven to be the most active team during the midseason break -- don't expect them to slow down yet. They still have two western players to trade away -- Apply and TviQ -- and will have three open roster slots once they do so. However, they need to prioritize trading away the two western DPS players first as they have 11 players on their roster until they do so.
The team's top priority should be off-tank, but main support is a close second. Any other upgrades are icing on the cake.
Image credit: Benjamin Pursell for Blizzard Entertainment
Could more changes be in store for the Los Angeles Valiant?
Eyebrows were raised when the Los Angeles Valiant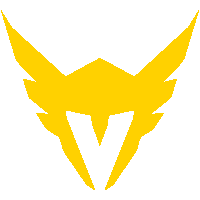 Los Angeles Valiant OWL Rank #8 McGravy Caleb McGarvey off tank Lastro Moon Jung-won (문정원) flex support Shax Johannes Nielsen dps ksp Kai Collins dps Dreamer Song Sang-lok tank RAin Park Jae-ho (박재호) support parted ways with their last Korean coach, DongSu. Soon enough, 2018 all-star Fate was traded to the Mayhem for three western players. The Valiant still have four remaining Korean players.
Regardless if they decide to continue fielding a mixed roster or not, the Valiant should look to using one of their flex supports as a trading chip. Both KariV and Izayaki are good players who are likely in the top 10 in the league at their position. For a team struggling to find success, it may be smart to trade one of them away to acquire an upgrade at another position. Perhaps a player more comfortable on Brigitte than Agilities ?
Could Nevix move teams?
Speaking of bench players who are likely in the league's top 10 at their position, it is a crime that Nevix is on the bench. His problem is that he shares a team with ChoiHyoBin , who may be the league's best D.Va player right now.
This season, the San Francisco Shock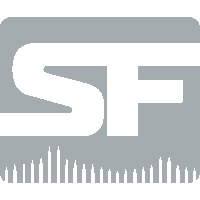 San Francisco Shock OWL Rank #1 ChoiHyoBin Choi Hyo-Bin (최효빈) off tank Viol2t Park Min-ki flex support Rascal Kim Dong-jun (김동준) dps Striker Kwon Nam-joo (권남주) dps smurf Yoo Myeong-Hwan tank Moth Grant Espe support have traded away players who don't have any path to playtime on the roster. BABYBAY had no chance sitting behind four other DPS players and sleepy had little opportunity to get into the server with Viol2t making a case for the league's top flex support.
Nevix finds himself in a similar position as sleepy did.
There are several teams who could use Nevix at off-tank. He would be a perfect fit for the Eternal, who have built an entirely European roster. He would be a certain upgrade for the Outlaws or the Justice. There are several other teams fielding western or mixed rosters who he would likely still be an upgrade for despite the teams having talented off-tanks of their own.
Perhaps the Shock still have plans for Nevix, but if not, expect Nevix to start for a new team by the end of the season.
The Outlaws may be stuck in limbo
With rumors of Immortals, the parent organization of the Valiant, attempting to buy the parent organization of the Houston Outlaws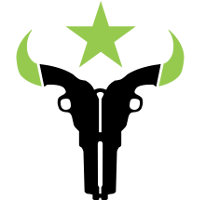 Houston Outlaws OWL Rank #17 MekO Kim Tae Hong off tank rapel Kim Jun-geun (김준근) flex support Danteh Dante Cruz dps blasé Jeffrey Tsang dps Muma Austin Wilmot tank Jecse Lee Seong-soo (이승수) support ' floating around, there is a chance the Outlaws may be entirely frozen in making any moves (if they aren't already) while Immortals attempts to sell them.
If that's the case, the biggest transfer for the Outlaws this season may not be a player signing but instead a change of ownership. And it may happen way after the last player transfer of the season occurs.
The Justice still have room to make more moves
The Washington Justice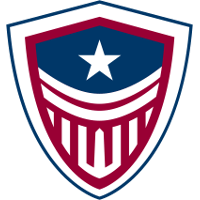 Washington Justice OWL Rank #19 AimGod Min-seok Kwon flex support JJANU Choi Hyeon-woo (최현우) off tank TTuba Lee Ho-sung (이호성) dps Stitch Lee Chung-hee (이충희) dps rOar Gye Chang-hoon tank ArK Hong Yeon-joon support have 10 players on their roster, and that's assuming they keep all five support players they have loaded up on. That gives them the space needed to upgrade their tank line with a new main tank and off-tank.
This is assuming they have the management in place to actually make the move. The Justice still have an opening at general manager, so it's unclear if there is anyone with the authority to make roster moves on staff for the Justice.
Hopefully, the gap between Kate Mitchell's departure and the arrival of the team's next general manager doesn't halt the Justice's momentum in making positive midseason acquisitions.
Image credit: Robert Paul for Blizzard Entertainment
The Eternal need to make a move before Stage 3
The current roster of the Paris Eternal
Paris Eternal OWL Rank #12 hanbin Choi Han-bin (최한빈) off tank Fielder Kwon Joon (권준) flex support SoOn Terence Tarlier dps BenBest Benjamin Dieulafait tank NiCOgdh Nicolas Moret flex FDGoD Brice Monscavoir support isn't cutting it and Europe isn't short on Contenders talent (or OWL talent for that matter, considering Nevix may be a potential trade target).
Most importantly, they cannot let NiCOgdh play D.Va and absolutely need a new off-tank player. Potential targets? Those would be Nevix, Smex (who no longer needs a buyout), ELLIVOTE , Manneten (who also no longer needs a buyout) and zappis . They aren't short on options.
Unfortunately, the Eternal have a few other needs but only two open spots on their roster. If they want to look for a better Zarya player then ONIGOD should likely be their top target. They also wouldn't be blamed for looking into possible flex support upgrades.
Language matters for the Charge
At first glance, it appears the Guangzhou Charge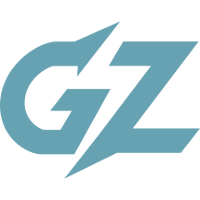 Guangzhou Charge OWL Rank #5 Shu Kim Jin-seo flex support Cr0ng Nam Ki-cheol (남기철) off tank nero Charlie Zwarg dps Happy Lee Jung-woo (이정우) dps Rio Oh Seung-pyo (오승표) tank Chara Kim Jung-yeon (김정연) support have the most flexibility in who they can sign since they've already established a roster that has western players, Korean players and Chinese players. However, the Charge need immediate improvements to bounce back from their 5-9 record and thus need players who can play immediately.
Assuming the Charge are communicating in English, that means signing players that can already speak English before joining them.
Of course, the Charge can continue picking anyone they choose regardless of language. But the team should only act on that mindset when they're ready to admit the season is a wash and they're building for the next season. Learning a language is easier for a player if they don't need to have it mastered until next season.
The Spark's best players need more help
The Hangzhou Spark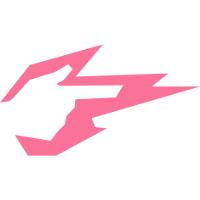 Hangzhou Spark OWL Rank #9 Ria Park Seong-wook (박성욱) off tank BeBe Yoon Hui-Chang (윤희창) flex support Adora Kang Jae-Hwan (강재환) dps GodsB Kim Kyeon-Bo (김경보) dps Architect Park Min-ho (박민호) dps guxue Xu Qiulin (徐秋林) tank iDK Park Ho-jin (박호진) support have been carried this season mostly through the efforts of guxue , iDK and (to a lesser extent) Krystal . If the Spark want to carry their success thus far into a postseason run, they need more help alongside their trio of talent.
Ria hasn't necessarily been bad, but he hasn't stood out as a top tier off-tank this season. BeBe is most invisible and there isn't much to say good or bad about him. GodsB has been very inconsistent -- even within the same match -- and often ends up as a liability on Zarya as a result.
The Spark should play careful attention to the trade market and to Contenders to see if they can find the one or two players needed to push their team over the edge.
Image credit: Robert Paul for Blizzard Entertainment
What's up with Trill?
The Dallas Fuel
Dallas Fuel OWL Rank #15 NotE Lucas Meissner off tank Crimzo William Hernandez flex support Decay Jang Gui-un (장귀운) dps Doha Kim Dong-Ha (김동하) dps Gamsu Noh Yeong-jin (노영진) tank Closer Jung Won-sik (정원식) support 's decision to promote Trill from Team Envy to the Fuel was puzzling. It wouldn't be outlandish to argue he was Team Envy's best player. Envy will hurt without him in the Atlantic Showdown.
Thus the timing of Trill's promotion is the part that's confusing. Why move him from Team Envy now, when the Fuel are on break and Team Envy are playing their most important tournament in the last year and a half?
Furthermore, OGE is one of the best main tanks in the league right now. As good as Trill is, it's hard to see him getting playtime over OGE. Why not make Trill a two-way player until the Fuel want to play him?
A tin-foil hat theory would suggest that the Fuel knew he was gaining interest from Overwatch League teams and they wanted more control over the negotiations so they could get a greater return.
Alternatively, it could just be a case where they thought he was ready for the Overwatch League and don't care about the results of their Contenders team.
The floodgates are open on westerners in Toronto
With the signing of Gods and sharyk , the Toronto Defiant

Toronto Defiant OWL Rank #18 KariV Park Young-seo (박영서) flex support Nevix Andreas Karlsson off tank Agilities Brady Girardi dps Surefour Lane Roberts dps zYKK Thomas Hosono dps Beast Adam Denton tank Kruise Harrison Pond support have made clear they want to pursue a mixed roster. While im37 is fluent in both English and Korean and several other players have played on mixed rosters before, the Defiant likely want to add a couple of more western players to create a more balanced mixed roster.
In fact, im37 may be the most crucial piece enabling this. His fluency in English and Korean could put him in a Bischu-like role where he helps get across ideas other players may not have the language skills to communicate to each other.
Regardless, the Defiant have two open roster spots left and will likely want to use them to add one or two more western players. Otherwise, it's not much of a mixed roster.