The Florida Mayhem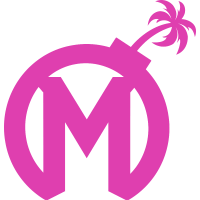 Florida Mayhem OWL Rank #9 Gargoyle Lee Beom-jun (이범준) off tank GangNamJin Gang Nam-jin (강남진) flex support BQB Lee Sang-bum (이상범) dps Yaki Kim Jun-gi (김준기) dps Checkmate Baek Seung-hun dps OGE Son Min-seok (손민석) tank SLIME Kim Sung-jun (김성준) support have signed former NRG Esports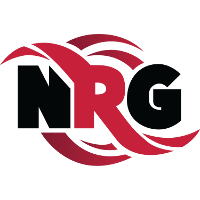 NRG Esports Inactive Smex Eoghan O'Neill off tank Byrem Seong Joo Lee flex support kevster Kevin Persson dps MirroR Chris Trịnh dps Stand1 Seo Ji-Won (서지원) tank Pookz Mark Rendon support flex support Byrem .
Adding some NRG to our back line!

Please join us in welcoming @byrem2 to the Mayhem. pic.twitter.com/QVBR0ibL51

— Florida Mayhem (@FLMayhem) May 13, 2019
There are now 11 players on the Florida Mayhem roster, nine of which are Korean players. The Mayhem announced in April their intentions of moving to a full-Korean coaching staff and roster.
Byrem has previously been accused of boosting, and was removed from the BlossoM roster in January of 2018 because of it. The Overwatch League has yet to announce whether or not Byrem will face disciplinary action on his entry into the Overwatch League for boosting.
Before joining the Mayhem, Byrem played for BlossoM and NRG Esports. He joined NRG in October of 2018 and remained with the team in Contenders Season 3 2018 and Contenders Season 1 2019.
Byrem recently became a free agent when NRG disbanded their Contenders roster last week. He is the first player from NRG's roster to join a new team.
The Florida Mayhem now have two flex support players on their roster. Byrem will have to compete with HaGoPeun for a starting spot.
This is the second roster move the Mayhem have made since their last game of Stage 2. They recently traded three players to the Valiant for main tank Fate.
The Mayhem have time to familiarize their new players with the roster. Their next game is June 6.
The current Florida Mayhem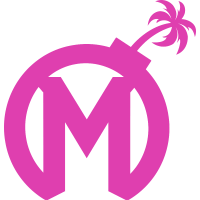 Florida Mayhem OWL Rank #9 Gargoyle Lee Beom-jun (이범준) off tank GangNamJin Gang Nam-jin (강남진) flex support BQB Lee Sang-bum (이상범) dps Yaki Kim Jun-gi (김준기) dps Checkmate Baek Seung-hun dps OGE Son Min-seok (손민석) tank SLIME Kim Sung-jun (김성준) support roster is:
And their staff is: