San Francisco Shock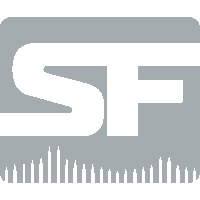 San Francisco Shock OWL Rank #2 Viol2t Park Min-ki flex support Finn Oh Se-jin (오세진) flex support Proper Kim Dong-hyeon (김동현) dps s9mm Samuel Santos dps Coluge Colin Arai tank parent company NRG Esports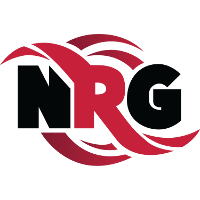 NRG Esports Inactive Smex Eoghan O'Neill off tank Byrem Seong Joo Lee flex support kevster Kevin Persson dps MirroR Chris Trịnh dps Stand1 Seo Ji-Won (서지원) tank Pookz Mark Rendon support have disbanded their Contenders team. All current players and staff will enter free agency.
With heavy hearts we announce that NRG will no longer be fielding an Overwatch Contenders roster.

We want to thank our amazing players and staff for their hard work over the last few seasons and will do everything in our power to find them new homes. Forever #NRGFAM pic.twitter.com/YLmSsxSc87

— NRG Esports (@NRGgg) May 8, 2019
The players entering free agency are DPS players kevster and MirroR , Smex , Stand1 , flex support Byrem and main support Pookz . Additionally, head coach Mobydik and assistant coach face are also free agents.
Several players have announced their free agency on Twitter, including Smex and Stand1.
With regards to my team situation I am LFT with immediate effect, this hasn't deterred me at all, if anything sparks a new drive so I can prove that I will get to the league, this only a setback.

Dm on discord or twitter if interested, I will provide references and further info.

— SMEX (@smexy) May 8, 2019
NRG Esports first jumped into the Overwatch scene in the summer of 2016, when they picked up the mixup roster. The team struggled to meet expectations throughout the next year and ultimately failed to qualify for Contenders Season Zero in June of 2017.
The organization, which had bought the San Francisco franchise for the Overwatch League's first season, returned the NRG Esports name to Overwatch when they created the team as the Shock's academy team for Contenders 2018.
In four seasons of Contenders competition in 2018 and 2019, NRG Esports made the playoffs each season and finished in the top four twice. This includes the most recent season, in which they made it to the semifinals of North America West.
Smex is the only member of the team who was on their first roster as the academy team of the San Francisco Shock. The rest of the team has joined since October, with MirroR being the most recent addition when he joined the team during this Contenders season.
It is unclear what will happen to NRG's Contenders spot.
The roster and staff of NRG Esports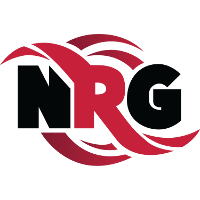 NRG Esports Inactive Smex Eoghan O'Neill off tank Byrem Seong Joo Lee flex support kevster Kevin Persson dps MirroR Chris Trịnh dps Stand1 Seo Ji-Won (서지원) tank Pookz Mark Rendon support was: