The Los Angeles Valiant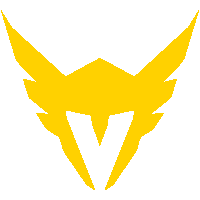 Los Angeles Valiant OWL Rank #14 Molly He Chengzhi (何诚智) flex support Diya Lu Weida (陆炜达) dps innovation Oh Seok-hyun (오석현) dps Becky Il-ha Kim (김일하) dps Ezhan dps Marve1 Hwang Min-seo (황민서) tank Lengsa Chen Jingyi (陈婧逸) support and Florida Mayhem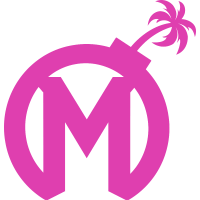 Florida Mayhem OWL Rank #8 SirMajed Majed Alrashied flex support Checkmate Baek Seung-hun dps Hydron Isaiah Rodriguez dps someone tank ANAMO Jeong Tae-seong (정태성) support have traded a combined four players between them, with Fate being the most notable piece in the deal.
We've got some big news 7s! Give a huge #VALLA welcome to the newest members of our roster ➡️ @FCTFCTN , @McGravy , and @ShaxOW
We are lucky to have you, welcome home. Stage 3 here we come! pic.twitter.com/N2FpEJdykd

— Los Angeles Valiant (@LAValiant) May 10, 2019
We're very excited to add Fate's veteran leadership and star talent to the Mayhem. We can't wait to watch him #BringTheMayhem for the second half of this season and in the future.

Give him a warm welcome and drop him a follow @Fate_ow!

📰→https://t.co/7Czw3cHaZS pic.twitter.com/hT8MM0IQVi

— Florida Mayhem (@FLMayhem) May 10, 2019
The Valiant have acquired Shax and FCTFCTN from Mayhem Academy and McGravy from the Florida Mayhem. The Mayhem have acquired Fate from the Valiant.
The trade is part of a shift the Florida Mayhem are making to an all-Korean roster and could indicate the Valiant are looking toward fielding an all-western roster.
Assistant coach DongSu left the Valiant late last month, leaving the team with no Korean coaches and five Korean players. They now have four remaining Korean players.
The Mayhem, on the other hand, made public their intentions to move away from their western player and staff before the start of Stage 2. They still have TviQ and Apply on their Overwatch League roster.
Both Shax and FCTFCTN were members of Mayhem Academy, who finished first in the group stage of Contenders North America East before losing in the semifinals. Their roster is entirely western with no Korean players. There are still five members of Mayhem Academy.
Shax will be making his first appearance on an Overwatch League roster while FCTFCTN will return to the Overwatch League after playing from the Outlaws' bench for much of last year. McGravy joined the Overwatch League earlier this season when the Mayhem still had intentions of fielding a mixed roster.
Fate has been the starting main tank for the Los Angeles Valiant for the past two seasons, playing every game for them during that time. Last season, he became an all-star representing the Pacific Division.
Both the Valiant and Mayhem have struggled to find success this season. The Mayhem are currently last in the standings with a 1-13 record. The Valiant are 17th with a 3-11 record, with all three of their wins coming in their last six matches.
Both teams have an extended break before their next match. The Mayhem next game is June 6. The Valiant next play June 7.
The roster of the Los Angeles Valiant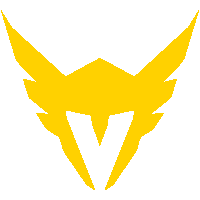 Los Angeles Valiant OWL Rank #14 Molly He Chengzhi (何诚智) flex support Diya Lu Weida (陆炜达) dps innovation Oh Seok-hyun (오석현) dps Becky Il-ha Kim (김일하) dps Ezhan dps Marve1 Hwang Min-seo (황민서) tank Lengsa Chen Jingyi (陈婧逸) support is now:
The current Florida Mayhem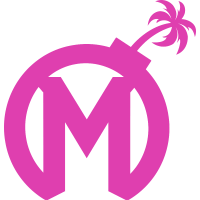 Florida Mayhem OWL Rank #8 SirMajed Majed Alrashied flex support Checkmate Baek Seung-hun dps Hydron Isaiah Rodriguez dps someone tank ANAMO Jeong Tae-seong (정태성) support roster is: