Australian main tank Trill has joined the Dallas Fuel
Dallas Fuel OWL Rank #1 Fielder Kwon Joon (권준) flex support Doha Kim Dong-Ha (김동하) dps SP9RK1E Kim Young-han (김영한) dps FEARLESS Lee Eui-seok (이의석) tank ChiYo Han Hyeon-syuk (한현석) support from the team's academy organization Team Envy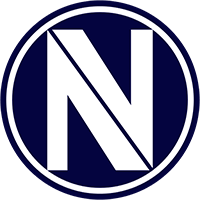 Team Envy Inactive Finnsi Finnbjörn Jónasson off tank AFoxx Fabio Veigas flex support kevster Kevin Persson dps ONIGOD Stefan Fiskerstrand dps Salieri Carter Harrison tank Ojee Christian Han support . This addition makes him the second main tank player on the team, with OGE being their other main tank.
We're thrilled to welcome @Trill_ow to the Fuel roster!

Trill comes from the undefeated @Envy Overwatch Contenders team. He will be joining us between Stage 2 and 3. Give him a follow!

For more info: https://t.co/5cLZZ2fD6t pic.twitter.com/Na35A7Y39g

— Dallas Fuel (@DallasFuel) May 7, 2019
With this announcement, Trill will be leaving behind his former teammates on Team Envy despite the squad qualifying for the Contenders Atlantic showdown. The team has a bye to the upper bracket semifinals as a result of their first place finish in the Contenders North America West season. They will need a new main tank player before the start of Atlantic Showdown.
Unfortunately I will be leaving my Envy boys behind and will not be participating in the Showdown in Germany, I love all the boys to death and i wish them the best. With that said i'm SUPER happy and excited to say i'll be moving up to play with the @DallasFuel #Burnblue https://t.co/KbU3S4f9B6

— Trill (@Trill_ow) May 7, 2019
Trill's addition to the Fuel roster makes him the second Australian that has appeared on their roster, as well as the second Australian player in the league. The first was Custa, who was a part of the Fuel roster in the inaugural season, but was traded to the Valiant in April of last year.
He is also the second player with time in Contenders Australia to join an Overwatch League team. The first was Colourhex, who joined the Boston Uprising during the offseason.
In fact, Trill was still in Australia while playing for Team Envy during this past Contenders season. Trill helped Team Envy qualify for the Atlantic Showdown despite playing with significantly higher ping than his teammates and much of his competition.
The Fuel will play in the Stage 2 playoffs as a result of their 5-2 record during the stage. Their first match in the quarterfinals is against the Stage 1 champions, the Vancouver Titans. It will take place on May 10 and will be the final match of the day.
Dallas Fuel
Dallas Fuel OWL Rank #1 Fielder Kwon Joon (권준) flex support Doha Kim Dong-Ha (김동하) dps SP9RK1E Kim Young-han (김영한) dps FEARLESS Lee Eui-seok (이의석) tank ChiYo Han Hyeon-syuk (한현석) support 's current roster is:
And their staff are: