The Toronto Defiant

Toronto Defiant OWL Rank #18 KariV Park Young-seo (박영서) flex support Nevix Andreas Karlsson off tank Logix Andreas Berghmans dps Mangachu Liam Campbell dps Agilities Brady Girardi dps Surefour Lane Roberts dps Beast Adam Denton tank Kellex Kristian Keller support have promoted off-tank Gods and main tank sharyk from the Montreal Rebellion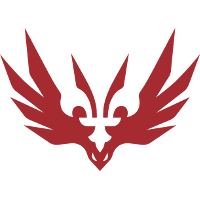 Montreal Rebellion Contenders NA Rank #8 Shuh Pfleger Alban off tank Mangachu Liam Campbell dps Leaf Lucas Loison dps Tanner Tanner Pack dps Chayne Shayne La Rocque tank RoKy Park Joo-seong (박주성) support dridro Arthur Szanto support , their academy team.
ROSTER UPDATE

Welcome to the @overwatchleague, where heroes become legends, and legends become gods.

Please give a warm welcome to our new tank duo, @gods_live and @sharykOW! Congratulations on graduating from @MTLRebellion!#RiseTogether | #OWL2019 pic.twitter.com/EpAbFvWJRP

— Toronto Defiant (@TorontoDefiant) May 21, 2019
The fresh new additions are the first non-Korean players to join the Defiant roster. They make up the second off-tank and second main tank to join the roster and are the ninth and 10th players on the roster in total.
Both players have a deep history in Overwatch that has included professional matches dating back to the game's closed beta in 2016. Each player spent all of 2018 in Contenders and joined Second Wind before the start of Contenders Season 1 2019. The pair were brought onto the Montreal Rebellion together before joining the Defiant together.
Their careers aren't all parallels. While sharyk remained a main tank throughout his entire career, Gods' role shifted several times throughout. He began his career as a DPS player and remained as such until Cloud9 began making changes while he was on the roster. He briefly filled the role of main tank. Gods eventually returned to DPS but made the change to off-tank before beginning his Contenders career in 2018. He has been an off-tank since then.
Gods played under Defiant head coach Bishop while a member of Cloud9. The roster was one of Overwatch's earliest rosters that mixed together Korean and western players.
These additions mark the Defiant's shift toward a mixed roster after beginning the season entirely Korean. Among the players currently on the Defiant roster (not including Gods), im37, Neko, envy, Aid and Asher have played on mixed rosters.
The roster change also comes after the Defiant experienced a freefall in Stage 2. The team went 2-5 in the stage to fall to 7-7 overall.
The Montreal Rebellion will now need a new main tank and off-tank. The team currently has four players on their roster.
The Defiant's next Overwatch League match is June 7 against the Paris Eternal. The Eternal are 5-9 on the season.
The Toronto Defiant

Toronto Defiant OWL Rank #18 KariV Park Young-seo (박영서) flex support Nevix Andreas Karlsson off tank Logix Andreas Berghmans dps Mangachu Liam Campbell dps Agilities Brady Girardi dps Surefour Lane Roberts dps Beast Adam Denton tank Kellex Kristian Keller support are:
The Defiant staff are: