The Seoul Dynasty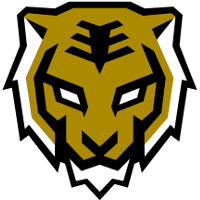 Seoul Dynasty OWL Rank #3 Ir1s Kim Seung-Hyun (김승현) FITS Kim Dong-eon (김동언) dps Profit Park Joon-yeong (박준영) dps smurf Yoo Myeong-Hwan tank Vindaim Junwoo Park support have traded main tank KuKi to the Los Angeles Valiant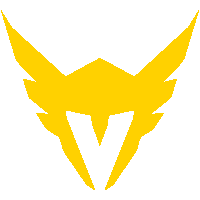 Los Angeles Valiant OWL Rank #15 Molly He Chengzhi (何诚智) flex support Diya Lu Weida (陆炜达) dps innovation Oh Seok-hyun (오석현) dps Becky Il-ha Kim (김일하) dps Ezhan dps Marve1 Hwang Min-seo (황민서) tank Lengsa Chen Jingyi (陈婧逸) support . This is the third trade the Dynasty have been a part of this offseason, the first being one with the Los Angeles Gladiators in which the Dynasty received Fissure, and the second being one with the Florida Mayhem in where Mayhem received Xepher from Dynasty.
We would like to announce the transfer of Kim Dae Kuk 'KuKi' to the @LAValiant.

We at #SeoulDynasty would like to thank @kukiow for his time with us this #OWL2018 season. We wish him the best of luck with his new team.

Once a tiger, Always a tiger. 🐯 pic.twitter.com/yWUH19qqLa

— Seoul Dynasty 🐯 (@SeoulDynasty) September 14, 2018
Please join us in welcoming @KukiOW to the #VALLA family transferred from @SeoulDynasty!

Read 📰 » https://t.co/MsIoMplfLC pic.twitter.com/WXfALuvDTo

— Los Angeles Valiant 👼 (@LAValiant) September 14, 2018
KuKi only played in 13 matches during the Overwatch League regular season, although he experienced greater playing time in the final stage of the season. He played in each of the team's final seven matches, replacing Miro as the team's starting main tank.
Despite the switch in tank, the Dynasty was unable to string together a run to end the season and put themselves into the playoffs. The team wound up finishing the regular season in eighth, two games short of a playoff berth.
Since the offseason began, Korea's lone franchise has undergone major shifts, including at the main tank position. The team traded for Fissure at the beginning of the offseason and more recently released Miro from the roster.
The changes come after a season in which the Dynasty struggled to find a permanent fit for main tank. While Miro played the majority of the season, the team experimented with playing KuKi as its starter for several matches. At one point in the season, the Dynasty fielded flex support ryujehong at the main tank position.
KuKi joins a team that was far from having any problems at main tank this past season. Fate played every match at the position for the Los Angeles Valiant, only sitting out one map the entirety of the season.
numlocked was the Valiant's backup main tank during the Overwatch League's inaugural season, only seeing playtime for a map against the Shanghai Dragons. He was recently released from the team alongside three other players.
While preexisting Overwatch League teams can currently trade players, they cannot sign free agents until October 8. Until then, only expansion teams can sign free agents. Follow every move this offseason with over.gg's roster tracker.