Fissure, the now former main tank for the Los Angeles Gladiators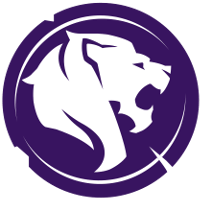 Los Angeles Gladiators OWL Rank #12 Shaz Jonas Suovaara flex support SPACE Indy Halpern off tank birdring Kim Ji-hyuk (김지혁) dps MirroR Chris Trịnh dps kevster Kevin Persson dps OGE Son Min-seok (손민석) tank BigGoose Benjamin Isohanni support , has joined the Seoul Dynasty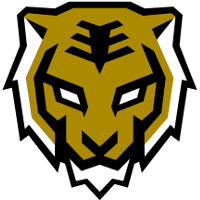 Seoul Dynasty OWL Rank #6 Bdosin Choi Seung-tae (최승태) flex support FITS Kim Dong-eon (김동언) dps Profit Park Joon-yeong (박준영) dps Marve1 Hwang Min-seo (황민서) tank Gesture Hong Jae-hee (홍재희) tank tobi Yang Jin-mo (양진모) support SLIME Kim Sung-jun (김성준) support after being notably absent from the team's postseason playoff matches.
🛡️ THANK YOU, @FISSURE 🛡️

Farewell to our glorious, most handsome main tank.
You have left your mark as a Gladiator in our legacy.

We wish you the best of luck with the @SeoulDynasty.

🔗 : https://t.co/jHZbmD6x5u pic.twitter.com/sovzNTuFZi

— Los Angeles Gladiators (@LAGladiators) August 21, 2018
🐯ANNOUNCEMENT TIME 🐯

PLEASE HELP US IN WELCOMING 'THE MOST HANDSOMEST TANK' IN #OWL2018, @Fissure TO THE #SeoulDynasty FAM!!! #GenG #WeAreGenG #TeamRazerFam #TeamNoLag pic.twitter.com/PsnDjp3BWw

— Seoul Dynasty 🐯 (@SeoulDynasty) August 21, 2018
Fissure first joined the Gladiators prior to the beginning of Stage 2. At the time, the Gladiators were just coming off a losing record in Stage 1 and were eighth in the standings. With the help of Fissure, the team would improve over the course of the season and wind up finishing fourth in the overall standings heading into the playoffs. Fissure finished second in MVP voting for his efforts.
While the Gladiators came out strong against the London Spitfire in their quarterfinals series with iReMiix at main tank instead of Fissure, things didn't feel quite right with Fissure on the bench, both from the perspectives of devout fans and regular spectators alike.
Eventually, rumors would surface saying that Fissure had expressed desires to join an all-Korean roster, with the Dynasty being his most sought-after banner to play under. These rumors in combination with the announcement of iReMiix playing in place of Fissure hours before their first match against the Spitfire had many confused, but excited. This excitement soon sparked into a roaring flame once the Gladiators finished their 3-0 sweep of the the soon-to-be champions of the league in the first series.
But the Spitfire would soon adapt and reverse sweep the Gladiators over the second and third sets in the best-of-three series, showing their dominance and not losing a single map. While that would end the Gladiators' playoff run, many would quickly question why Fissure was the bench against his former team in the season playoffs when the biggest prize of the season was on the line.
Fissure will join a roster that, by many expectations, disappointed many fans of the Dynasty's core, Lunatic-Hai, in the league's inaugural season. It is currently unknown what the futures of main tanks Miro and KuKi will be.
Fissure's first appearance in a Dynasty jersey will be during the All-Star weekend, which was confirmed in a news post on the Overwatch League website.
Currently, the Seoul Dynasty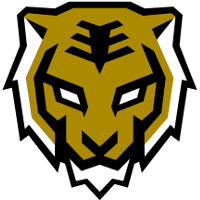 Seoul Dynasty OWL Rank #6 Bdosin Choi Seung-tae (최승태) flex support FITS Kim Dong-eon (김동언) dps Profit Park Joon-yeong (박준영) dps Marve1 Hwang Min-seo (황민서) tank Gesture Hong Jae-hee (홍재희) tank tobi Yang Jin-mo (양진모) support SLIME Kim Sung-jun (김성준) support are: