The Seoul Dynasty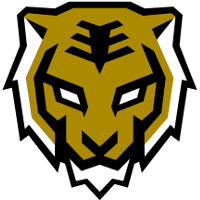 Seoul Dynasty OWL Rank #3 Ir1s Kim Seung-Hyun (김승현) FITS Kim Dong-eon (김동언) dps Profit Park Joon-yeong (박준영) dps smurf Yoo Myeong-Hwan tank Vindaim Junwoo Park support have made more changes to their roster for the second Overwatch League season, this time involving the releases of Wekeed , Miro , and Gido from the team.
We at #SeoulDynasty would like to thank Gong Jinhyeok 'Miro', Moon Gido 'Gido', & Choi Seokwoo 'Wekeed' for their services during the season.

We wish them the best in their futures. Once a tiger, always a tiger. 🐯

Thank you to our fans for your continued support. pic.twitter.com/MFLrYkbfQD

— Seoul Dynasty 🐯 #TeamPacific (@SeoulDynasty) September 3, 2018
Miro and Gido's origins date back to the days of Lunatic-Hai, one of (if not the) most popular teams circa Overwatch League. Wekeed on the other hand, did not have his beginnings in Lunatic-Hai. He entered into the competitive Overwatch scene through OGN APEX Challengers Season 4 with LuxuryWatch Red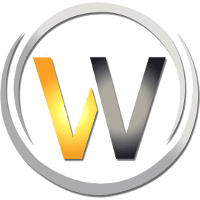 LuxuryWatch Red Inactive HOTBA Choi Hong-joon off tank Nenne Jeong Yeon-kwan dps Wekeed Choi Seok-woo (최석우) dps rOar Gye Chang-hoon tank Rise Lee Won-jae support and even made it all the way to the Group A lower final before eventually being eliminated by Foxes
Foxes Inactive Quiero off tank Ace Kim Min-soo (김민수) dps Just Shin Hyun-sung (신현성) dps JMac Choi Dae-han (최대한) tank Oparochi Park Hyun-joon (박현준) support physics Kim Jin (김진) support . Nonetheless, his impressive projectile DPS play would eventually net him a place on the team.
Gido was originally a DPS for Lunatic-Hai back when that team was competing in the APEX tournaments, he would eventually transition to an all-around flex role for the team, even seeing some playtime in the role that star flex support ryujehong would typically occupy.
Meanwhile, Miro was a critical part of the core of Lunatic-Hai and their rise to the top of the competitive Overwatch world, regarded by many as the individual who showed the world what an impact an elite Winston player can have. Even his main tank successor, Fissure has noted that he looked up to him as an aspiring top Winston player before joining the league. As for the team's other tank player KuKi , it is currently unknown what his future is with the team.
This change marks the fifth change to the Dynasty in the offseason, with Gambler 's retirement from active play being the most recent announcement.
The Seoul Dynasty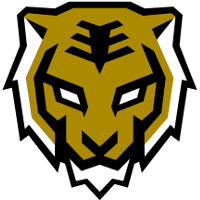 Seoul Dynasty OWL Rank #3 Ir1s Kim Seung-Hyun (김승현) FITS Kim Dong-eon (김동언) dps Profit Park Joon-yeong (박준영) dps smurf Yoo Myeong-Hwan tank Vindaim Junwoo Park support are currently: