The San Francisco Shock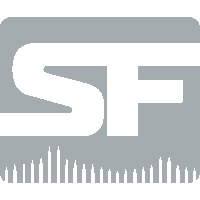 San Francisco Shock OWL Rank #2 Viol2t Park Min-ki flex support Finn Oh Se-jin (오세진) flex support Proper Kim Dong-hyeon (김동현) dps s9mm Samuel Santos dps Coluge Colin Arai tank have announced the release of iddqd, Nomy and dhaK. They are the first three players to depart from their team since the offseason started.
Today we say goodbye to three amazing players and friends, @Nomy @daitchaK @iddqd, who made history with us this year in the @overwatchleague.

We can't thank them enough for everything they have done for us and wish them the best in their future endeavors.#ForeverFamily pic.twitter.com/KcGfemll1T

— San Francisco Shock⚡ (@SFShock) August 22, 2018
iddqd played only one map during the Overwatch League season. That map was the team's final of the season, a game of Dorado against the winless Shanghai Dragons.
dhaK played the first 16 matches of the Shock's season, all on main support. He didn't play once in the team's final 24 matches, in which Moth played main support for the team after his signing.
Nomy started as the Shock's main tank for the first half of the season, but saw significantly reduced playing time when super turned 18 before the start of Stage 3. During Stage 3, he played in three matches for a total of six maps. Nomy sat on the bench for the entirety of Stage 4.
Shock owner Andy Miller clarified in a tweet that the players were let go early to give them ample time to find new Overwatch League teams. If the players don't join new teams, all of them will be welcome to join the Shock's stream team.
We let them go early to give them plenty of time to hook up with another OWL team. If they don't, they are always welcome to stay on the Shock stream team.

— Andy Miller (@amiller) August 22, 2018
The cuts drop the team from 12 to nine players, leaving space for three free agent additions should the team sign all of its remaining players. The Shock have yet to announce any re-signings.