Toronto Esports
Toronto Esports Inactive crakinlakin Hasan Alfardi off tank nero Charlie Zwarg dps Asking William Vetter dps Fusions Cameron Bosworth tank Shu Kim Jin-seo support Dino Hunter Traupe support Swimmer Gabriel Levy support , the academy team of the Boston Uprising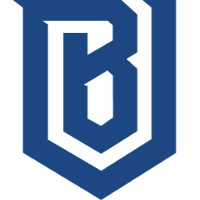 Boston Uprising OWL Rank #16 Valentine Kim Byoungju dps punk Leyton Gilchrist tank Faith Hong Gyu Kim support Crimzo William Hernandez support , have announced their departure from Overwatch. Their decision comes as a result of the Toronto Defiant's exclusive naming rights of the Toronto name.
We have been informed by Blizzard that we will be forced to remove "Toronto" from our brand in only 6 weeks. Mid Contenders season 3. The reason cited: @TorontoDefiant have purchased "exclusive naming rights". We will be leaving Overwatch effective immediately. Good riddance.

— Toronto Esports Club (@TOesports) November 13, 2018
The players and staff members of Toronto Esports will remain with the Boston Uprising, who will operate the Contenders team under a new brand. The Uprising were not a part of Toronto Esports' decision to leave Overwatch. No further details are available at this time.
We will continue to compete as a team, but obviously under a new brand. That is all I can say at the moment but will provide further details at a later date.

— Chris 'HuK' Loranger (@LorangerChris) November 13, 2018
Toronto Esports began their journey in Overwatch in late 2016. They found little success in the early stages, and failed to qualify for Contenders Season One in 2017. The organization rebuilt their roster following Contenders and became one of the best teams in Open Division 2017.
They became the academy team of the Boston Uprising in 2018. They finished second in Contenders Season 1 North America and qualified for the playoffs in Contenders Season 2.
The Boston Uprising has little time to establish their new brand for Contenders Season 3. The new season begins later this month.