Oceanic Esports Club Athletico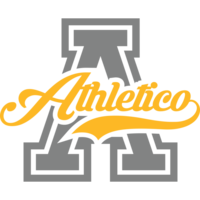 Athletico Contenders AU Rank #16 ahola flex support ZephA Alexei Lusher off tank oPuTo Ubon Dara dps SlidzorJ Jason Andrews dps Caliber tank has acquired the roster spot of Masterminds GC for Season 3 of Contenders Australia.
#ATHOW | We are excited to announce that we have re-entered into overwatch by acquiring the Masterminds Overwatch Contenders team for the upcoming season!

🔸 @termoow
🔸 @usmcow
🔸 @Gob44
🔸 @MuniOCE
🔸 @xZoLow
🔸 @EeveeOW #ATHWIN | @owpathtopro | @Blizzard_ANZ pic.twitter.com/uDaWqvz26h

— Athletico (@AthleticoES) November 9, 2018
Arguably the most significant name to be listed on the announcement is termo , who will be coming out of retirement to continue playing. He announced that he was stepping away from competitive Overwatch in mid September. His DPS partner will be usmc , who played on the final iteration of the Masterminds GC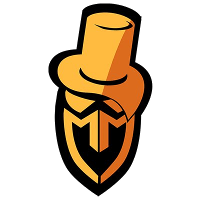 Masterminds GC Inactive Nozz Noah McClafferty off tank taki Jamie Daskalou dps usmc Ahmad Rahhal dps KS1 Kyle Lunardelli tank GetInThePit Samuel Wilkinson support August Christopher Norgrove support roster prior to their acquisition by ORDER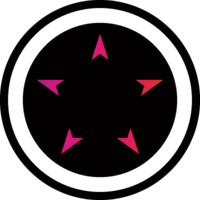 ORDER Inactive Adam Adam Soong off tank yuki James Stanton dps Signed Dale Tang dps Quatz Sam Dennis tank Jordation Jordy Frish flex Unter Max Unterwurzacher support in late August.
The tank lineup will consist of Gob and Kiki (formerly known as Kiki). Gob entered temporary free agency after he was not included in the unveiling of ORDER's new roster for the next Contenders season. He played under both the Blank Blue
Blank Blue Inactive Adam Adam Soong off tank Micro Aiden Caldwell dps Signed Dale Tang dps Gob Gabriel Boylan tank Unter Max Unterwurzacher support frogger support and ORDER banners during Contenders Australia Seasons 1 and 2, finishing 3rd-4th with both teams in both seasons. xZol, on the other hand, played mostly with Legacy Esports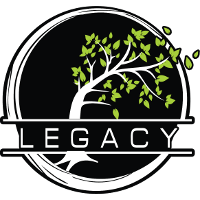 Legacy Esports Inactive Noosh Nash Ebzry off tank Lab Luca Barichello flex support Rani Karan Virk dps Ike Lachlan Matthews dps Fundrae Andres Duran tank StolenPicnic Austin Barnett support in the past contenders season as flex tank. On one occasion he was seen playing with Blank Esports
Blank Esports Inactive Roro Rowan Goldsmith dps Nox Jaxon Tandy dps Daemin Kim Dae-min (김대민) dps XOON Kim Soo-hoon (김수훈) tank Terry Giorgio Lahdo support Kura Sean Kovacs support in one of their group stage matches against Xavier Esports
Xavier Esports Contenders PAC Rank #9 Olivier Thanaporn Wattanapholmongkol off tank AloNeFillz Palapoom Thaikum dps Bello Suthinan Chotrattanaphithak dps Rodtunglnw Thanaphon Phoosansart tank tae Kampanat Thongjaeng support THEE Thanaphat Limpaphan support . He finished 5th-8th with Legacy Esports last Australian Contenders season. He also played on the Australia 2017
Australia 2017 Inactive Kiki Marcus Jacob off tank ieatuup Jason Ho dps Aetar Ajay Umasankar dps Trill Ashley Powell tank Rqt Andrew Haws support Gunba Jordan Graham support World Cup team. They made it to the Blizzcon finals, but were knocked out in the quarterfinals by silver medalists Canada.
The final two introductions come in the team's supports, Eevee and Muni . Similarly to Gob, Muni played on Blank Blue until the roster was acquired by ORDER, but unlike Gob was not a part of the ORDER roster after the announcement. He only played two matches with Blank Blue, one in the group stage of Contenders Season 1 Australia against SereNity
SereNity Inactive Oily Oliver James Barker off tank Nox Jaxon Tandy dps Gus Gus Scholz dps Minny Robert Shishoian tank Fluro Ashley Thompson support Forbles Myles Glacken support and another in their quarterfinals match against JAM Gaming
JAM Gaming Inactive Aetar Ajay Umasankar dps Prowlore Jin Yoshida support . His support counterpart Eevee has no past recorded official matches with any teams. Athletico is the first Contenders-level organization he has been a part of.
The Athletico brand is not foreign to Competitive Overwatch, having fielded another team under the name Athletico CAMO during 2017. Although the squad of Athletico CAMO never participated in any Contenders competition, they did participate in the CyberGamer OCE Circuit and ESL ANZ Season 1 during 2017. The team placed fourth and first respectively.
The roster of Athletico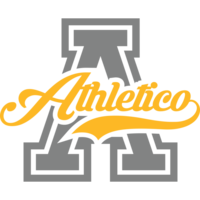 Athletico Contenders AU Rank #16 ahola flex support ZephA Alexei Lusher off tank oPuTo Ubon Dara dps SlidzorJ Jason Andrews dps Caliber tank competing in Contenders Australia Season 3 is: