Chinese organization Lucky Future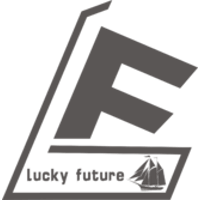 Lucky Future China Rank #1 has announced the additions of Daco , NUS as well as Attitude to their team.
저희는 KROCT 시작 전 마지막 두 명의 선수를 소개해 드릴것이며, 마지막 조율을 마친 우리팀은 KROC에 성공적으로 진출하여 우수한 성적을 거둘 것입니다! 여러분 기대해 주세요! https://t.co/CBj3SifGh2 pic.twitter.com/VcQC4aJ2pT

— LuckyFutureOW (@lucky_ow) February 29, 2020
이 선수는 바로 :
김종석(ID:LF.NUS), Main Support 선수, Meta Athena팀과 London Spitfire에서 활동하였으며, London Spitfire의 선수로 활약하며 OWL 시즌 파이널에서 우승을 획득했습니다.
선수들의 팀 합류를 환영합니다! https://t.co/QvGjDZ3EZI pic.twitter.com/5g6MMJ1HOi

— LuckyFutureOW (@lucky_ow) February 29, 2020
Daco was one of the founding members of the Atlanta Reign when he joined the team in October 2018. Though he was originally the sole off-tank for the squad, he saw his playtime being split with midseason signing frd before Stage 2 commenced. During Stage 4, he played just two maps. He was also benched during the Reign's playoffs run before being released by the team in November. Now on Lucky Future, he will be competing with fellow Overwatch League alumnus Creature (previously known as DPI) for the starting off-tank position.
A former member of the London Spitfire, NUS is not only of Overwatch League-caliber, but also is a champion. He won the 2018 Overwatch League Grand Finals at the Barclays Center to become the inaugural season's Overwatch League champions. However, despite being the Spitfire's sole player on the main support role at the start of the 2019 season, his playtime slipped with the addition of Quatermain in April. After Quatermain was incorporated into the roster in Stage 3, NUS saw playtime in just six matches in that stage and Stage 4, as opposed to Quatermain's eleven. NUS was then released in October ahead of the Spitfire undergoing a massive roster overhaul.
Attitude was previously a two-time member of Skyfoxes in North America. He first joined the team in February of last year, playing in Season 1 of Contenders Trials North America where they finished second with a 6-1 record. He then rejoined them in June where he played for the team in Season 2 of Contenders North America East. Attitude and the rest of Skyfoxes finished the season as quarterfinalists. This isn't his first time playing with a Chinese organization. He was briefly with ex-Chengdu academy team LGE.Huya.
Lucky Future add two more Overwatch League alumni to their team, bringing the total up to four. Other than Creature, who was a part of their Open Division roster, Lucky Future also announced the addition of Gido earlier this week. They are currently at 10 players on their roster, and it is unsure how they will accommodate the eight-player roster limit in Contenders and Contenders Trials.
The team will compete in the first week of Contenders Trials Korea, which is set to begin on March 11.
Lucky Future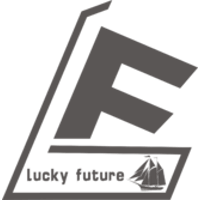 Lucky Future China Rank #1 is:
Their coaches are: