The London Spitfire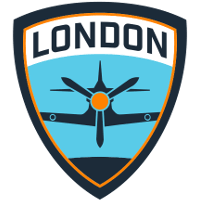 London Spitfire OWL Rank #16 BERNAR Shin Se-won (신세원) off tank Highly Lee Sung-hyeok (이성혁) flex support Clestyn Cho Gun-hee off tank Schwi Lee Dong-jae (이동재) dps Glister Lim Gil-seong (임길성) dps Babel Park Sang-jun dps Although dps JMac Choi Dae-han (최대한) tank Jihun Kim Ji-hun tank Fuze Kim Tae-hoon (김태훈) support have chosen not to re-sign three players, making all three free agents. The three players leaving the team are birdring , Guard and NUS .
Today we part ways with @NUS_OW, @Guard, @Birdring, & @JfeelOW.

Thank you for all your hard work and efforts during your time with us! We wish you all the best in your careers moving forward 💙 🧡 pic.twitter.com/VyvhOLNuBa

— London Spitfire (@Spitfire) October 3, 2019
Jfeel announced his departure from the team yesterday, and his departure leaves Agape as the team's only coach.
Of the three players departing, birdring and NUS have been with the Spitfire since the Overwatch League's inaugural season and became the 2018 season's champions with the team. The two were among seven players left on the Spitfire roster after the organization cut four players in Stage 4.
Guard was picked up for the team about this time last year after being brought onto the team from Korean Contenders team Element Mystic. He made appearances in 11 matches throughout the 2019 season, eventually finding a starting spot on the team's roster in place of fellow departee birdring during the triple tank/triple support meta that dominated the first half of the season.
The Spitfire now have just six players on their roster. The league mandates each team must have eight players under contract by November 15. One of their new additions will need to be a DPS player as Profit is the only DPS player on the Spitfire roster.
The current roster of the London Spitfire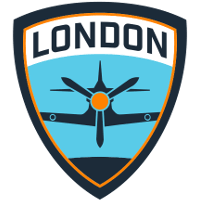 London Spitfire OWL Rank #16 BERNAR Shin Se-won (신세원) off tank Highly Lee Sung-hyeok (이성혁) flex support Clestyn Cho Gun-hee off tank Schwi Lee Dong-jae (이동재) dps Glister Lim Gil-seong (임길성) dps Babel Park Sang-jun dps Although dps JMac Choi Dae-han (최대한) tank Jihun Kim Ji-hun tank Fuze Kim Tae-hoon (김태훈) support is: