Jfeel has announced his departure from the London Spitfire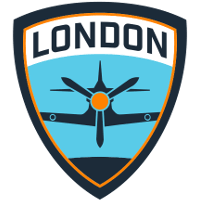 London Spitfire OWL Rank #19 Ripa Riku Toivanen flex support Molf1g Mikkel Djernes off tank blasé Jeffrey Tsang dps Hybrid Dominic Grove dps Shax Johannes Nielsen dps Hadi Daniel Bleinagel tank Kellex Kristian Keller support and his free agency.
The two years with @Spitfire has been a great time of learning for me. good times , bad times, it's taught me so much. Thank you to all our players, staffs, and fans.

Excited for the next challenge

Contact me at
Email: jeongfeel9843@gmail.com
Discord: Jfeel#2897

— JfeelOW (@JfeelOW) October 2, 2019
Jfeel has been with the Spitfire since they first entered the league. Prior to coaching the Spitfire, he coached Kongdoo Panthera (later known as Cloud9 KongDoo) and was signed alongside several of his players onto the Spitfire's original roster.
The team went through several coaching changes in their first two seasons in the Overwatch League, including the midseason departure of their head coach in both seasons. Jfeel was the only coach on the team who remained with the Spitfire for the entirety of both seasons.
The Spitfire went 40-28 in regular season matches while Jfeel was on their coaching staff. They went 7-3 in postseason matches over that time and won the championship in the 2018 season. They qualified for the playoffs in the 2019 season after making it through the play-in tournament but were eliminated after losing their first two matches.
Agape is currently the Spitfire's only remaining coach. The Spitfire do not have a head coach.