The Atlanta Reign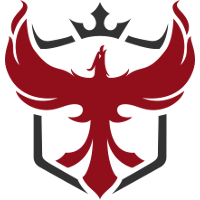 Atlanta Reign OWL Rank #11 Dogman Dusttin Bowerman flex support frd Nathan Goebel off tank BABYBAY Andrej Francisty dps Edison Kim Tae-hoon (김태훈) dps Gator Blake Scott tank Masaa Petja Kantanen support have said goodbye to Korean off tank player Daco .
Today, we are announcing that we are releasing @Daco_ow. Your laughter and growth with the team was contagious and you helped make this year unforgettable.

Thank you for being a part of our history. pic.twitter.com/3dBzVUYHDC

— Atlanta Reign (@ATLReign) November 9, 2019
Daco originally joined the Reign in the team's full roster announcement alongside Gator and Element Mystic teammate Pokpo. He made appearances in 17 of the Reign's 33 total matches this season.
The last match he was seen in was the Reign's first stage four match against the Spark. However, fellow off tank frd played the last two maps of the 4 map series, and that was the last time that Daco was seen in official matches. In Atlanta's short playoff run, the team opted to run Gator and Pokpo, both of whom were main tank specialists.
Prior to playing on Atlanta, Daco competed in Contenders Korea on Element Mystic alongside many players currently in the Overwatch League. The final iteration of the team that Daco competed on placed 3rd-4th in the 2nd season of 2018 Contenders Korea, and were eventually knocked out of the season playoffs by eventual season champions RunAway.
With this departure, the Reign now have 2 off tank players on their roster, one being frd, and the other being Hawk, who was recently promoted from Atl Academy alongside Gator.