ATL Academy
ATL Academy Inactive Pika Justin Carasa off tank Sugarfree Kamden Hijada dps saucy Garret Roland dps Daan Daniël Vincentius Paulus Scheltema tank CarCar Carson First support have announced the departures of tank duo Gator and Hawk . The Atlanta Reign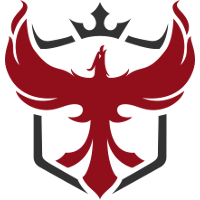 Atlanta Reign OWL Rank #10 Kai Kai Collins dps nero Charlie Zwarg dps Hawk Xander Domecq tank UltraViolet Benjamin David support Ojee Christian Han support later announced the two players were joining the Reign.
Today, we wish a happy farewell to both @GatorOW and @TheeHawk, their performance and attitude this year has been nothing but stellar and we have no doubt they will have nothing but success in their career.

Thank you for an amazing journey that we spent together.#ATLWIN pic.twitter.com/TnJvI8m2pF

— ATL Academy (@ATLAcademyOW) October 31, 2019
Hello, Mr. @GatorOW? There is a contract here for you to re-sign...

Thank you, and have a great day.
- The Atlanta Reign Main Roster pic.twitter.com/GOkVzS6vyd

— Atlanta Reign (@ATLReign) November 1, 2019
It's time to spread your wings and fly your way to Atlanta.

Welcome to the team, @TheeHawk

🗣️CAH-CAW🗣️ pic.twitter.com/N4GxrMMRY7

— Atlanta Reign (@ATLReign) November 1, 2019
The two tank players were a key part of ATL Academy's success this year as the team finished second in Contenders 2019 Season 1: North America West, fourth in the Atlantic Showdown, first in Contenders 2019 Season 2: North America East and second in the Contenders Gauntlet. They have been with ATL Academy since the team formed last November.
Gator was a two-way player for the Atlanta Reign this past year and even played for the team during the postseason playoffs. He returned to ATL Academy after the postseason to play in the Contenders Gauntlet.
Hawk, meanwhile, has strictly played for ATL Academy for the past year. He has played in every map in ATL Academy's history.
The team will need to sign a new tank line as they have no other tanks on their roster. They are down to four players without their tanks. They are also without a main support foollowing the departure of FunnyAstro for the Fusion.
Hawk is the first new addition to the Reign roster this offseason. The Reign have publicly announced few moves prior to this week. Over the last few days, however, the Reign have parted with performance coach Casores and sent FunnyAstro to the Fusion.
All other players from the Reign's 2019 roster are currently subject to a team option. The team has not stated whether they have accepted or declined any of their options.