Korean off-tank player MekO has joined the Houston Outlaws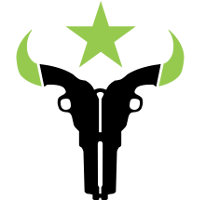 Houston Outlaws OWL Rank #7 Lastro Moon Jung-won (문정원) flex support creative Kim Young-wan (김영완) flex support Danteh Dante Cruz dps Pelican Oh Se-hyun (오세현) dps Mer1t Choi Tae-min dps Piggy Shin Min-jun tank as the team's third off-tank player, pending league approval.
The man loves his @TMobile teams.

Please Welcome @MekOppa to the Outlaws!
*pending league approval pic.twitter.com/3YNMp7K6Yz

— Houston Outlaws (@Outlaws) November 17, 2019
The former New York Excelsior off-tank initially entered free agency a month ago after the Excelsior did not renew his contract. He was with the Excelsior since the core of the team was known as LuxuryWatch Blue and competing in Korea. Additionally, MekO played for the South Korea 2018
South Korea 2018 Inactive Fury Kim Jun-ho (김준호) off tank Carpe Lee Jae-hyeok (이재혁) dps Fleta Kim Byung-sun (김병선) dps Fate Koo Pan-seung (구판승) tank JJoNak Bang Sung-hyeon (방성현) support ANAMO Jeong Tae-seong (정태성) support roster, winning the gold medal with the team.
While under the Excelsior banner, MekO earned two third place finishes in the inaugural and 2019 Overwatch League seasons. In the inaugural season, they were defeated by the Fusion, and in the most recent season, they were defeated by the Titans and Shock in the upper and lower bracket finals respectively.
There are now two Korean players on the Outlaws roster. This is the first time the Outlaws have ever had more than one Korean player on their roster at one time.
The last time the Outlaws were in the news was when they signed flex support rapel after he was released from the Vancouver Titans. Earlier this week, the team also announced their acquisition by the Beasely Broadcast Group after being under the Immortals Gaming Club following the organization's purchase of Infinite Esports and Entertainment, the team's former parent organization.
The signing of MekO now means that the Outlaws have three off-tank players on their roster. The players are coolmatt, SPREE and now MekO. Additionally, he is the 12th player to join the roster, meaning that the Outlaws cannot add any more players to their roster without releasing other players.