The Houston Outlaws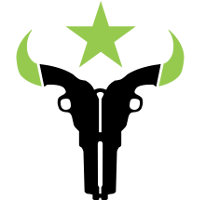 Houston Outlaws OWL Rank #7 Lastro Moon Jung-won (문정원) flex support creative Kim Young-wan (김영완) flex support Danteh Dante Cruz dps Pelican Oh Se-hyun (오세현) dps Mer1t Choi Tae-min dps Piggy Shin Min-jun tank have been purchased from Immortals Gaming Club by Beasley Media Group, a subsidiary of Beasley Broadcast Group. Beasley Broadcast Group is most known for their ownership of radio stations.
Finallyhttps://t.co/G66dPrjUIh pic.twitter.com/erGZNnGhHO

— Houston Outlaws (@Outlaws) November 15, 2019
This is not Beasley Media Group's first foray into esports. The company invested in Team Renegades—who once operated an Overwatch team of their own—in April of 2019 and acquired CheckpointXP, a nationally-broadcasted esports radio show, in the fall of 2018.
The Outlaws have been in flux since June when Immortals Gaming Club, the group that owns the Los Angeles Valiant, bought the parent company of the Outlaws. Immortals Gaming Club noted in their own press release that Blizzard has provided ownership and management for the Outlaws since their acquisition of the team to prevent conflict of interest issues from arising.
We're excited to announce the sale of the @Outlaws to @BeasleyMedia. Welcome to the @overwatchleague! See you in 2020. pic.twitter.com/Y4863KckXN

— Immortals Gaming Club (@IGC) November 15, 2019
ESPN reported in late July that the Outlaws were sold to a Houston-based real estate investor for $40 million. Beasley Broadcast Group is not associated with this real estate investor and the sale price for the Outlaws is currently unknown.
Beasley Broadcast Group's CEO, Caroline Beasley, said of the team's purchase in their press relase, "Beasley is very excited to expand its operations to Houston, which is home to one of the largest esports fan bases in the US. Our growing esports infrastructure and management combined with our experience with team Renegades, success in hosting and promoting large events and our national esports content hub—BeasleyXP—are key factors in our expectations for long-term returns from this investment."
Despite the unknowns surrounding their future ownership, the Outlaws have not sat on their hands this offseason. They parted with their previous head coach and an assistant coach and replaced them with a new head coach and added a new assistant coach. Additionally, have released two players and added two more to replace them.
This is the first completed sale of an Overwatch League franchise in the league's short history.