Behold the top four teams in Stage 4 after two weeks of play:
No one would have been able to predict these standings at the end of Stage 2, which was prior to the announcement of the 2-2-2 role lock. The 2-2-2 role lock happened, however, and everything has been flipped on the head.
Stage 4's early standings are not just notable because of their surprising nature, though. They're also notable because three of the top four teams--the Reign, Charge and Hunters--were 11th through 13th in the standings at the start of Stage 4.
That's a problem for other teams on the bubble of the play-in tournament. The Dallas Fuel and the Los Angeles Valiant are the only teams currently on the outside that have a realistic shot at making it in (other teams with a mathematical shot would need a lot of things to go their way to actually make it in). Even then, those two teams are watching their chances slip away fast.
With that context in mind, here are Scrub's OWL Power Rankings for Stage 4 Week 2.
Image credit: Stewart Volland for Blizzard Entertainment
1. (+1) San Francisco Shock (18-5)
The San Francisco Shock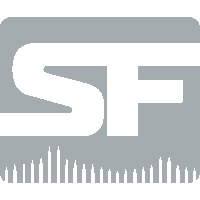 San Francisco Shock OWL Rank #2 Viol2t Park Min-ki flex support Finn Oh Se-jin (오세진) flex support Proper Kim Dong-hyeon (김동현) dps s9mm Samuel Santos dps Coluge Colin Arai tank have yet to lose in Stage 4 despite facing two tough opponents to start the stage. They played Rascal in every map this week, likely a decision made in part because of his skill on Mei. They may enter the playoffs this season as the championship favorites.
2. (+5) Los Angeles Gladiators (15-10)
Despite going 1-1 this week, the Los Angeles Gladiators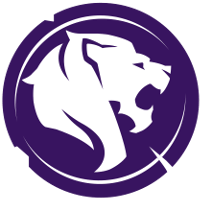 Los Angeles Gladiators OWL Rank #4 Shu Kim Jin-seo flex support kevster Kevin Persson dps Patiphan Patiphan Chaiwong dps Reiner Corey Scoda tank FunnyAstro Daniel Hathaway support leap over their competition in this week's rankings. They defeated a hot Hunters team and kept their match with the Shock close. There are still concerns over their loss to the Outlaws in Stage 4 Week 1, but the Gladiators appear to have put that behind them.
3. (-2) Vancouver Titans (22-2)
We probably shouldn't overreact to the Vancouver Titans
Vancouver Titans OWL Rank #19 Aspire Luka Rolovic dps MirroR Chris Trịnh dps False Nick Wiseman tank Masaa Petja Kantanen support Aztac Park Jeong-soo (박정수) support ' loss to the Justice, as bad as it looked. They should continue to be one of the league's best teams, even if they may no longer be the absolute best team in the current patch. The Titans' looked better the week before when they were playing to their strengths (by that I mean letting Haksal carry on Genji) than they did when they tried to assimilate to the meta. It might be worth reverting to the compositions they ran in Stage 4's first week.
4. (-) London Spitfire (15-10)
Yes, the London Spitfire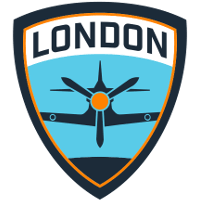 London Spitfire OWL Rank #12 Landon flex support SparkR William Andersson dps Backbone Jamie O'Neill dps Hadi Daniel Bleinagel tank Admiral Oliver Vahar support lost 3-0 to the Florida Mayhem. However, the Spitfire also beat a surging Guangzhou Charge team 3-1. The Spitfire appear to go as far as Profit will take them as he was quiet for much of the match against the Mayhem. I expect that won't be a common level of performance for him.
5. (+11) Washington Justice (5-19)
Last week I said, "it's hard to imagine [the Justice will] be an incredibly strong team this stage." I was wrong. I underestimated just how incredible Corey is and just how good of a DPS partner he has in Stratus . It helps that the flaws of janus and SanSam are less apparent in the current meta than they were during GOATs. Unfortunately for the Justice, there will be no stage playoffs in Stage 4.
6. (+2) Seoul Dynasty (13-11)
The Seoul Dynasty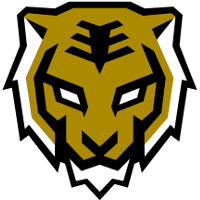 Seoul Dynasty OWL Rank #3 Ir1s Kim Seung-Hyun (김승현) FITS Kim Dong-eon (김동언) dps Profit Park Joon-yeong (박준영) dps smurf Yoo Myeong-Hwan tank Vindaim Junwoo Park support ended up on top in a tough game with the Los Angeles Valiant. They're clearly good, but it's hard to pin down exactly where they stand among the league's teams. Their match with the Charge next week should help make that a bit more clear.
7. (+5) Chengdu Hunters (12-13)
The Chengdu Hunters
Chengdu Hunters OWL Rank #13 Mmonk Zhou Xiang (周翔) flex support Daizi Ni Yuandong (倪远东) off tank Jinmu Yi Hu (易虎) dps Leave Huang Xin (黄馨) dps GA9A Qiu Jiaxin (仇佳鑫) tank Nisha Tan Li (谭力) support have finished 3-4 in every stage this season. They would need to lose each of their next three matches for them to continue that pattern this stage. It looks like they will buck that trend and finally finish a stage with a winning record. Doing so should be enough for them to clinch a spot in the play-in tournament.
8. (-5) Shanghai Dragons (13-11)
Losing to the Defiant is concerning. It looks like the Shanghai Dragons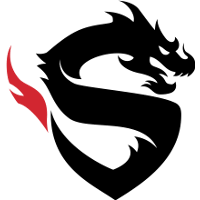 Shanghai Dragons OWL Rank #5 Izayaki Kim Min-chul (김민철) flex support Void Kang Jun-woo (강준우) off tank Fleta Kim Byung-sun (김병선) dps LIP Lee Jae-won (이재원) dps Fate Koo Pan-seung (구판승) tank LeeJaeGon Lee Jae-gon (이재곤) support are still trying to figure out how to best utilize the DPS trio of diem , YoungJIN and DDing . If they can figure it out, they may return to their status as one of the most fearsome teams in the league. If they can't, they may just flop in the play-in tournament.
9. (-) Guangzhou Charge (12-13)
The hype train for the Guangzhou Charge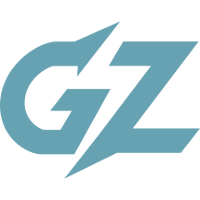 Guangzhou Charge OWL Rank #9 Cr0ng Nam Ki-cheol (남기철) off tank Farway1987 Cao Jiale (曹家乐) flex support choisehwan Choi Se-Hwan (최세환) dps Develop Chae Rak-hoon (채락훈) dps Rio Oh Seung-pyo (오승표) tank Unique Yoo Dong-hyun support slowed down a little when they lost to the Spitfire. They responded well by beating the Hangzhou Spark, but their true test still awaits them. They play the Dynasty and the Excelsior in the upcoming week. There will be no doubt they're for real if they win both of those matches.
10. (+3) Atlanta Reign (12-12)
Despite sitting on top of the Stage 4 standings after two weeks, the Atlanta Reign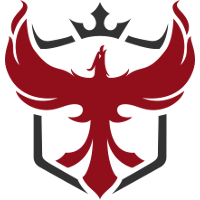 Atlanta Reign OWL Rank #10 Kai Kai Collins dps nero Charlie Zwarg dps Hawk Xander Domecq tank UltraViolet Benjamin David support Ojee Christian Han support have looked less impressive than the other surprise teams this stage. This is in large part because their opponents haven't been particularly tough as of yet. Nonetheless, they are riding a five game win streak, seem destined to make the play-in tournament and are led by one of the team's most talented players in ErsTer . The Reign are on the rise.
11. (-5) Los Angeles Valiant (10-14)
The Los Angeles Valiant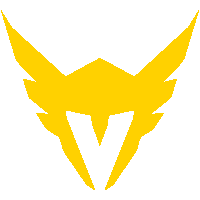 Los Angeles Valiant OWL Rank #15 Molly He Chengzhi (何诚智) flex support Diya Lu Weida (陆炜达) dps innovation Oh Seok-hyun (오석현) dps Becky Il-ha Kim (김일하) dps Ezhan dps Marve1 Hwang Min-seo (황민서) tank Lengsa Chen Jingyi (陈婧逸) support haven't dropped this week because they've looked bad. On the contrary, they still appear to be one of the league's better teams. The problem is that a lot of teams are looking just as formidable after this week and space needed to be made in the top 10. If any of the rankings' top 10 teams falter, the Valiant will be first in line to move back into the top half.
12. (-7) New York Excelsior (20-4)
Much of what was said about the Valiant could also be said about the New York Excelsior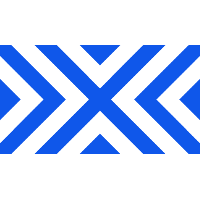 New York Excelsior OWL Rank #18 Gangnamjin Gang Nam-jin (강남진) flex support Myunb0ng Seo Sang-min (서상민) flex support Flora Lim Young-woo (임영우) dps Yaki Kim Jun-gi (김준기) dps Kellan Kim Min-jae tank , however there are more concerns about them after starting Stage 4 with a 1-2 record. They haven't seemed to figure out how they want to utilize their DPS players in the current meta and their swaps against the Hunter didn't have any obvious strategic reasoning I could see. Nenne 's, Fl0w3R 's and Saebyeolbe all have slightly different strengths in their hero pools, yes, but the differences between them didn't really jump out. The Excelsior should be fine in the long run, but it may take them time to find their footing.
13. (+2) Philadelphia Fusion (14-11)
The Philadelphia Fusion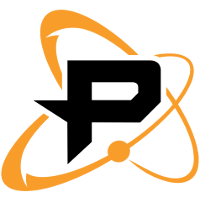 Philadelphia Fusion OWL Rank #11 AimGod Min-seok Kwon flex support MN3 Yoon Jae-hee dps ZEST Kim Hyun-woo (김현우) dps Belosrea tank FiXa Kwon Young Hoon (권영훈) support have clinched a record of at least .500 after winning twice this week. For all the negatives that have been said about the Fusion this season, that's pretty good. It just goes to show the weakness of the Atlantic Division this season.
14. (-3) Hangzhou Spark (14-9)
Now that Krystal has been indefinitely suspended by the team, perhaps the roster can start focusing on what they need to do without worrying about possibly fitting another player into the lineup and the drama surrounding it. He almost certainly would help them in this current DPS meta, which makes the situation all the more unfortunate for the Spark, but it's clear that they will need to carry on without him. GodsB and Adora will have to step up to salvage Stage 4 after a very poor start to the stage.
15. (+5) Florida Mayhem (3-21)
The Florida Mayhem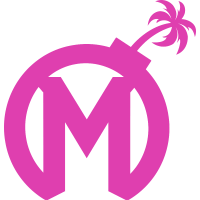 Florida Mayhem OWL Rank #8 SirMajed Majed Alrashied flex support Checkmate Baek Seung-hun dps Hydron Isaiah Rodriguez dps someone tank ANAMO Jeong Tae-seong (정태성) support 's 3-0 victory was impressive enough by itself, however their week began to look even better after the Justice swept the Titans. That match made their five map defeat to the Justice look better. Gargoyle 's performance on off-tank was great for the entire match against the Spitfire and it's clear he is an upgrade to what they had at the role before in Xepher .
16. (+3) Toronto Defiant (8-17)
Their upset victory over the Dragons showcases the potential of the new Toronto Defiant

Toronto Defiant OWL Rank #14 Twilight Lee Joo-seok (이주석) flex support Heesu Jeong Hee-su (정희수) dps Finale dps MuZe Kim Young-hun (김영훈) tank Ch0r0ng support roster going into the next season, which is exactly where they have to be looking. This week unfortunately sealed them outside of the play-in tournament despite winning their first match since May.
17. (-3) Paris Eternal (9-16)
There isn't much to say about the Paris Eternal
Paris Eternal OWL Rank #20 Kaan Emir Kaan Okumus flex support Glister Lim Gil-seong (임길성) dps Wub Cameron Johnson dps Dove Jesse Palomo dps Malthel Josh Gonzales dps Daan Daniël Vincentius Paulus Scheltema tank Krawi tank dridro Arthur Szanto support Lukemino Luke Fish support Rakattack Kyle Rakauskas support . They currently look similar to how they've looked all season: simply unimpressive.
18. (-8) Houston Outlaws (9-16)
Now that the Houston Outlaws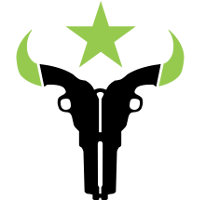 Houston Outlaws OWL Rank #7 Lastro Moon Jung-won (문정원) flex support creative Kim Young-wan (김영완) flex support Danteh Dante Cruz dps Pelican Oh Se-hyun (오세현) dps Mer1t Choi Tae-min dps Piggy Shin Min-jun tank are purposely playing Danteh they can't get a win. They should try to accidentally leave him in the game more often.
19. (-2) Dallas Fuel (10-13)
I would like to cut the Dallas Fuel
Dallas Fuel OWL Rank #1 Fielder Kwon Joon (권준) flex support Doha Kim Dong-Ha (김동하) dps SP9RK1E Kim Young-han (김영한) dps FEARLESS Lee Eui-seok (이의석) tank ChiYo Han Hyeon-syuk (한현석) support some slack for having tough opponents at the start of Stage 4. Unfortunately, that schedule doesn't get any easier with matches against the Gladiators and Shock up next on the docket. I can't let them off the hook forever, so they'll have to drop down to the bottom two. They have now lost seven in a row and they may end the season on this losing streak.
20. (-2) Boston Uprising (8-15)
Someone had to be last. The Boston Uprising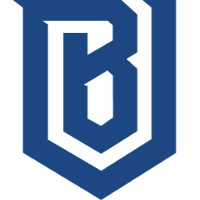 Boston Uprising OWL Rank #16 Valentine Kim Byoungju dps punk Leyton Gilchrist tank Faith Hong Gyu Kim support Crimzo William Hernandez support didn't play this week. That means they didn't lose this week, however it also means they didn't join in on the plethora of upsets that occurred. While other teams at the bottom of the ladder beat some of the league's best teams, the Uprising sat at home without such victories.