Dallas Fuel
Dallas Fuel OWL Rank #15 NotE Lucas Meissner off tank Crimzo William Hernandez flex support Decay Jang Gui-un (장귀운) dps Doha Kim Dong-Ha (김동하) dps Gamsu Noh Yeong-jin (노영진) tank Closer Jung Won-sik (정원식) support DPS player EFFECT has announced his retirement from professional play -- primarily to take care of his mental health. His statement came out in a Facebook post and was later confirmed by Fuel owner and CEO hastr0.
Today, @EFFECT announced his retirement from professional Overwatch on his Facebook account. He has given our organization and fans thrilling memories, insane plays, multiple championships and has been a true pleasure to watch. We wish you the best and brightest future @EFFECT.

— Mike Rufail (@hastr0) April 6, 2019
In his retirement post, EFFECT goes into detail about his struggles with depression and self-harm, and how he will transition from a professional player into a content creator doing YouTube content and livestreaming.
An English translation is provided below and was done by 스윙칩 (Swingchip).
I always carry a sense of shame around with me, but some days that feeling of shame gets so severe, that I get strong urges to kill myself.

I should just forget about it and do productive/positive things, but I can't do it. I get filled with endless negative thoughts and the idea that everything is meaningless. My life is a bucket with a hole in the bottom. No matter how much I try to fill it, and fill it again, my greed knows no limits, and I found something to temporarily block the hole but the weight grows bit by bit until it eventually breaks apart and it all spills out again.

The first time I felt this sense of shame was when I was a child and watched a movie. It was an amazingly cool fantastical movie. But in comparison I felt so small. I was so envious of the dazzlingly bright main character. And I wanted to become like them. And that was when for the first time I thought to myself, "Should I die, instead of continuing to live like this?". I checked on the internet, and that movie came out 10 years ago, so I was 13 years old back then. When my family exited the theater amazed at the CG, I was thinking about suicide.

I needed something to forget this sense of shame. The best escape was video games, of course. If I played games I couldn't think of anything else because I had to focus on what was at hand, and whenever I carried a match, or advanced in rankings, I felt like I had become the main character of the game. That's why I played video games. I would feel satisfied once I reached high rankings. I also did music. Whenever I played beautiful melodies and exciting beats, I would get so excited. And I'd feel happy when I could share what I'd prepared to someone else. Because in that moment, I was the star of the show.

As my head got bigger and I grew older, I was running out of ways to block the sense of shame. So I just did whatever I wanted to do. I played games and did music. Honestly, I played games more. For music I just practiced hard. But with that flimsy amount of skill, there was no way I could have adapted to college, where only the elite would gather. Their musical world was completely different from mine.

Overwatch got released, and I played Overwatch. Because I wanted to become a star in the game, I made strategy posts. I made a Youtube channel. I started streaming. And I tried my best. There was no space to think of negative thoughts because I had my hands full. I kept working hard and I kept pushing forward.

Because of that, I ended up getting here, but too much time has passed. Overwatch hasn't changed at all. The game itself couldn't tug at my interest anymore and I couldn't become the star. The same comps, the same maps, the same strategies. And when I took my break, my physical form got to the worst possible state, so I should have practiced like my life depended on it but it wasn't fun. I couldn't even feel the allure of becoming a star anymore.

Because the negative thoughts and shame started permeating my thoughts while I was doing nothing else, when I came to my senses I realized I'd been self-harming. I'd fallen into a moment's depression and made the wrong decision. When I thought to myself "The depression inside of me has become this big", I felt afraid. Because I felt like if I continued on like this, I might eventually kill myself in a heated moment.

No matter how I think about it, I feel like I've reached the end of my mental rope. I've become a lot more anxious compared to what I was like before, and I no longer have the confidence to endure in a world where positive outlooks have turned negative and a world that used to be filled with praise has turned into a world of curses and criticism. I don't want to foolishly act upon it and commit something like suicide. But no matter how I think about it, I think I need healing. I think I need to consult with doctors. I feel the need to block these growing negative thoughts. I feel like if I can't stop this, my emotions will become like that of a landslide, and bury me and swallow me up. I feel so ashamed at how I had been so brash and outspoken, but now I can't even do anything, so that's why I'm making this painful and scary decision.

I returned to the league with such energy, but I regret that I couldn't really show people anything before leaving. But Overwatch is seriously no fun anymore, and I don't want to keep stressfully practicing. I also felt rough receiving a salary that was more than what I was worth, and felt so sorry and ashamed of it. So I am going to retire as a pro gamer. I'll probably return to Youtube and streaming so I can provide for myself, but I think I'll still need some time before I'll be ready to return back to that like normal, too.

I'm sorry for the TMI. I'm usually not good at expressing my emotions with words, so once I get started, I can't stop. Thank you for reading this long post, and I'd really like to thank you for cheering for me all this time. I'll let you guys know I'm alive via the occasional social media post. Well, that's all, I'll be signing off now.
EFFECT's history with the Fuel dates far back to the days of the OGN Apex Korean tournaments, where he joined the EnVyUs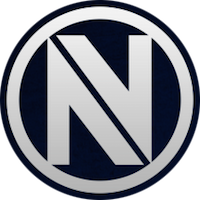 EnVyUs Inactive Mickie Pongphop Rattanasangchod off tank Taimou Timo Kettunen dps EFFECT Kim Hyeon (김현) dps cocco Christian Jonsson tank HarryHook Jonathan Tejedor support chipshajen Sebastian Widlund support roster in OGN Apex Season 3 to aid the team's trek to find success in another Apex season after winning the first season and placing in the top eight in the second season.
Many were concerned with him not being a native English speaker, but he still proved himself as a force to be reckoned with in game, with his Tracer being the most standout of what he showcased during that tournament. At the time, mixed rosters with Korean players playing in English dominated rosters were not very common, despite Korea being famed for having an incredible wealth of talent at nearly every role.
But for EnVyUs, they played well and finished their group undefeated, advancing to the playoffs. Their successes would soon turn sour, as they would eventually fall to Kongdoo Panthera
Kongdoo Panthera Inactive Bdosin Choi Seung-tae (최승태) off tank birdring Kim Ji-hyuk (김지혁) dps Curious Lee Yeong-min dps Fissure Baek Chan-hyung (백찬형) tank Void Kang Jun-woo (강준우) tank wakawaka An Jee-ho (안지호) support in the semifinals and Afreeca Freecs
Afreeca Freecs Inactive Tydolla Jung Seung-min (정승민) off tank attune Nam Ki-hoon (남기훈) YoungJIN Jin Yong-jin ArHaN Jeong Weon-hyeop (정원협) dps iDK Park Ho-jin (박호진) support Lucid Yoo Jun-seo (유준서) support in the bronze final to finish fourth in the tournament.
That would be the last of the squad's ventures in Korea, and a start of a new chapter for EFFECT in North American competition. EnVyUs would enter Contenders Season One North America as one of the favorite teams to win it all, and they did just that, only dropping three maps overall in the regular season and finishing with a perfect 7-0 record. Their dominance would continue into the LAN playoffs, where they also didn't drop a single map in their semifinals match and grand finals match against FNRGFE
FNRGFE Inactive buds Casey McIlwaine dps clockwork Matt Dias dps Boink Daniel Pence support Bani Chris Benell support and FaZe Clan
FaZe Clan Inactive FCTFCTN Russell Campbell tank respectively.
After their dominant run in Contenders, EFFECT and the EnVyUs core were announced as the roster for the Fuel roster that debuted in the inaugural season with xQc and Custa as new faces to an old roster. As the inaugural season progressed, a number of players (including ones from Dallas) would fall into trouble with the league, eventually being given disciplinary actions. As the season went on, the Fuel saw more controversy spill out into the public eye, garnering both positive and negative attention to the Fuel organization.
The stress of a bad environment would eventually get the better of EFFECT, and eventually had him return to Korea for the rest of the entirety of Stage four of the Overwatch league. Around the same time that this was happening, the Fuel had just recently parted ways with Rascal and KyKy and looked to find a fresh start for the team in Aero , who joined Dallas from top Contenders team Fusion University
Fusion University Inactive Na1st Lee Ho-sung (이호성) dps . With EFFECT in Korea, this divided the histcan DPS role playtime between Taimou and aKm . However, with Tracer still being a strong force to be reckoned with in the meta at the time, and the team's Tracer specialist abroad, the team had to think and play creatively to earn their wins.
And as the tale of the tape goes, the Fuel did. They made it into the Stage 4 playoffs, edging out their Texas rivals by one map, and showing the world that turning around what was otherwise a disaster of a season was possible. Even though they were defeated by the New York Excelsior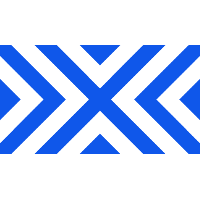 New York Excelsior OWL Rank #3 JJoNak Bang Sung-hyeon (방성현) flex support HOTBA Choi Hong-joon off tank Libero Kim Hye-sung (김혜성) dps Saebyeolbe Park Jong Ryeol dps Mano Kim Dong-gyu (김동규) tank ANAMO Jeong Tae-seong (정태성) support in five maps, many were optimistic about the future of the team going into the 2019 season.
But EFFECT's return to the stage would not be like the season prior. Coach Aero informed him that he would have to compete with aKm for a starting spot, and the addition of ZachaREEE at the flex DPS role had many speculating who would end up starting in the hitscan DPS role. And despite most hitscan DPS players being relegated to playing Zarya for the majority of Stage 1, EFFECT had the talent to start even in a tank-heavy meta.
However, he only made appearances in four matches, playing eight out of the sixteen maps in said matches. In those eight maps, he had a 1-7 record compared to aKm's 6-4 map record in those same four matches. Eventually, aKm would be awarded the starting role over EFFECT for the rest of the stage, but that would not be enough to get the Fuel into the stage playoffs.
EFFECT's departure from the team leaves Taimou, Mickie , and HarryHook as the only players still playing for the Fuel since the EnVyUs core that competed in OGN APEX.
The Fuel's next match is in week two of play against the Toronto Defiant

Toronto Defiant OWL Rank #18 KariV Park Young-seo (박영서) flex support Nevix Andreas Karlsson off tank Agilities Brady Girardi dps Surefour Lane Roberts dps zYKK Thomas Hosono dps Beast Adam Denton tank Kruise Harrison Pond support .