The Dallas Fuel
Dallas Fuel OWL Rank # Fielder Kwon Joon (권준) flex support Doha Kim Dong-Ha (김동하) dps SP9RK1E Kim Young-han (김영한) dps FEARLESS Lee Eui-seok (이의석) tank ChiYo Han Hyeon-syuk (한현석) support have signed Fusion University
Fusion University Contenders EU Rank # Boombox Isaac Charles flex support Poko Gael Gouzerch off tank Sugarfree Kamden Hijada dps JkAru19 Louis Power tank Kruise Harrison Pond support DPS ZachaREEE to the team, increasing the team's player count to 10.
Give a warm welcome to our 10th player and new flex DPS, @zacklombardo! 🔥💙 pic.twitter.com/QUIAi9hahD

— Dallas Fuel (@DallasFuel) December 3, 2018
ZachaREEE was one of the driving forces behind Fusion University's success in North American Contenders 2018 Seasons 1 and 2, finishing first in both seasons with dominating performances in the group stages, putting up perfect 5-0 win/loss records in both seasons. Their playoff runs were also exceptional, only ever having to play a full five map series once against Toronto Esports
Toronto Esports Inactive crakinlakin Hasan Alfardi off tank nero Charlie Zwarg dps Asking William Vetter dps Fusions Cameron Bosworth tank Shu Kim Jin-seo support Dino Hunter Traupe support Swimmer Gabriel Levy support in the 2018 Season 2 quarterfinals. ZachaREEE's addition to the Fuel will allow him to work with Aero , his former Fusion University and Team United States 2018
United States 2018 Inactive SPACE Indy Halpern off tank sinatraa Jay Won dps Hydration João Pedro Goes Telles dps Muma Austin Wilmot tank Rawkus Shane Flaherty support Moth Grant Espe support head coach once again for the upcoming Overwatch League season.
Aero departed from Fusion University in May to join a struggling Fuel roster, leading the team to a playoff run in the fourth stage. They narrowly edged out their Texas rivals, the Houston Outlaws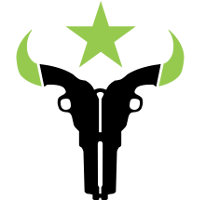 Houston Outlaws OWL Rank # Lastro Moon Jung-won (문정원) flex support creative Kim Young-wan (김영완) flex support Danteh Dante Cruz dps Pelican Oh Se-hyun (오세현) dps Mer1t Choi Tae-min dps Piggy Shin Min-jun tank , for the fourth and final spot in the stage playoffs. They would eventually fall to the New York Excelsior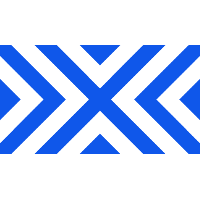 New York Excelsior OWL Rank # Gangnamjin Gang Nam-jin (강남진) flex support Myunb0ng Seo Sang-min (서상민) flex support Flora Lim Young-woo (임영우) dps Yaki Kim Jun-gi (김준기) dps Kellan Kim Min-jae tank in a 3-2 loss, but the change that Aero had brought to the team in their performances was nothing to scoff at.
ZachaREEE's addition brings the Fuel's DPS count to four, with the other three members being Taimou , aKm , and EFFECT . Recently, the team signed Finnish off-tank rCk . Alongside rCk, ZachaREEE will enter the next season without any prior Overwatch League experience. The only other player that has joined the Fuel in the offseason was main support Closer . He was signed back in October.
The Dallas Fuel have six nationalities represented on their roster. ZachaREEE is their only American player.
The next Overwatch League season will commence on February 14.
The Dallas Fuel
Dallas Fuel OWL Rank # Fielder Kwon Joon (권준) flex support Doha Kim Dong-Ha (김동하) dps SP9RK1E Kim Young-han (김영한) dps FEARLESS Lee Eui-seok (이의석) tank ChiYo Han Hyeon-syuk (한현석) support are:
The staff of the Dallas Fuel
Dallas Fuel OWL Rank # Fielder Kwon Joon (권준) flex support Doha Kim Dong-Ha (김동하) dps SP9RK1E Kim Young-han (김영한) dps FEARLESS Lee Eui-seok (이의석) tank ChiYo Han Hyeon-syuk (한현석) support are: