The Dallas Fuel
Dallas Fuel OWL Rank #1 Fielder Kwon Joon (권준) flex support Doha Kim Dong-Ha (김동하) dps SP9RK1E Kim Young-han (김영한) dps FEARLESS Lee Eui-seok (이의석) tank ChiYo Han Hyeon-syuk (한현석) support have signed London Spitfire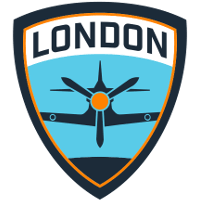 London Spitfire OWL Rank #12 Landon flex support SparkR William Andersson dps Backbone Jamie O'Neill dps Hadi Daniel Bleinagel tank Admiral Oliver Vahar support main support Closer . He was a member of the Spitfire's championship roster in the first season of the Overwatch League.
📣Please welcome @Closer to the team as he joins us from the @Spitfire!📣

We're excited to have him join the Fuel and help "close" out more games during the 2019 season. 😉 #BurnBlue pic.twitter.com/1J6r3OpJiz

— Dallas Fuel (@DallasFuel) October 15, 2018
Closer played in 18 matches during the regular season, only two of which were in Stage 4. He played in one playoff match for the Spitfire, the team's lone playoff loss in the quarterfinals to the Los Angeles Gladiators.
He saw limited playtime with the Spitfire even after he was one of only seven players to remain on the roster after the team released several players at the end of the season. At the time, General Manager Susie Kim said Closer remained with the team because the way he talked about the game to the team was a valuable asset.
Now, Closer will be discussing the game with a new set of teammates on the Dallas Fuel. The Fuel experienced a vastly different season from the Spitfire, finishing 10th in the standings with a 12-28 record. He will be joining HarryHook on the main support role.
The move brings the Fuel up to eight total players, right at the league's roster minimum. The Spitfire now have just six players on their roster.