Danish DPS player Dafran has retired from professional play with the Atlanta Reign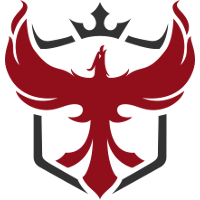 Atlanta Reign OWL Rank #10 Kai Kai Collins dps nero Charlie Zwarg dps Hawk Xander Domecq tank UltraViolet Benjamin David support Ojee Christian Han support to pursue streaming with the team.
Atlanta Reign Announce the Retirement of Daniel "Dafran" Francesca from the @overwatchleague. pic.twitter.com/FEkR8cNyvw

— Atlanta Reign (@ATLReign) March 28, 2019
Retiring from OWL

Read: https://t.co/egvVGgrBQn

— dafran (@dafran) March 28, 2019
Dafran and the Reign had a successful first stage in the 2019 Overwatch League season, making it to the stage playoffs. However, their playoffs run was cut short by the Philadelphia Fusion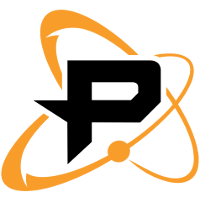 Philadelphia Fusion OWL Rank #11 AimGod Min-seok Kwon flex support MN3 Yoon Jae-hee dps ZEST Kim Hyun-woo (김현우) dps Belosrea tank FiXa Kwon Young Hoon (권영훈) support in the quarterfinals, effectively ending their stage playoff run.
Before joining the Reign, Dafran was known as a very mechanically talented DPS star that played on Selfless Gaming
Selfless Gaming Inactive emongg Jeff Anderson off tank sinatraa Jay Won dps Carpe Lee Jae-hyeok (이재혁) dps Midnight Mike Ryan tank Michael3D Michael Wilbanks support dhaK Daniel Martinez Paz support and quickly rose to the top of the North American ranks of teams with a very aggressive and suppressing play style. However, rough conditions eventually saw Dafran at the center of controversy, where he was banned for the entirety of the fifth season of Competitive play and suspended from Selfless.
In July, once his ban had been served, he announced on Twitter that he had officially ruled out a potential return to pro play.
In late 2018, when the rosters of the expansion teams for the 2019 Overwatch League season were being announced, Dafran was one of the announced additions in the Reign roster alongside NLaaeR and ErsTer . However, transitioning back to the competitive life was not easy for Dafran, as he made a tweet in early November declaring he was stepping down from the roster. A day after that tweet was put up, he retracted his announcement and apologized to his fans and the Reign.
While on the Overwatch League stage, Dafran quickly became one of the most exciting players to watch, flexing onto non-traditional meta picks like Torbjörn and Bastion on a few specific maps. In his eight matches on stage, he boasted an 18-14 map record with the Reign.
Dafran's Twitlonger post related to the matter is below:
I am leaving the OWL and going back to comfy streamer life.

Hey, atleast we are leaving maturely and gracefully after finishing stage 1, unlike the throw4dafran nekopara selfless incident

I want to say big thank you to the Atlanta Reign for giving me an opportunity in the OWL. Professional gaming was always the biggest dream of mine since I was very young and you gave me a shot. Sadly it is not anymore. I would rather be a streamer at this point in life and chill.

The owners of Atlanta Reign are incredible people, Paul and Eric wants and gives the best they can for the team and they are so supportive. Honestly could not have asked for more while playing for them, other than maybe a TV in my room :D

Being a part of OWL has been one of the best experiences in my life and it is something to really look up to and strive for, if you are trying to go pro in Overwatch. It is so well done and it is way better than you would expect, it was for me atleast

Dont worry, the Atlanta Reign are gonna pop the fuck off with or without me. They are all fucking insane players and the coaching team is always working hard

I will remember this for the rest of my life with no regret and I cant thank Sephy enough for pushing me forward to try it out. Thank you ATL Reign and OWL.

As for the future of the streams: More, longer and consistent streams We get the pepes back Eu streaming schedule back Overwatch will still be my main game. More variety included most likely

Also BIG nice, gonna be streaming under the ATL Reign brand and some cool shit gonna come out from that.

Thank you for reading and to all the people who supported me on my journey, thanks alot
He joins Fran and Jared Gilmore as streamers for the Reign.
The Reign now have eight players on their roster and two DPS players.
The Atlanta Reign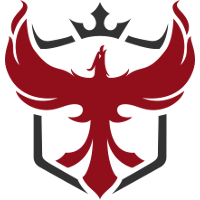 Atlanta Reign OWL Rank #10 Kai Kai Collins dps nero Charlie Zwarg dps Hawk Xander Domecq tank UltraViolet Benjamin David support Ojee Christian Han support roster is:
And the staff of the Reign is: