O2 Blast have announced their roster for Contenders 2019 Season 1: Korea, which includes the addition of DPS players TTuba and Proper , tank player Vettel and support player Aztac .
오버워치 컨텐더스 코리아 2019 시즌1 O2 Blast팀의 시즌 로스터 입니다. pic.twitter.com/cWhw8VI0F8

— O2 Blast (@O2Blast_OW) February 25, 2019
This marks the most recent change to O2's roster since their merger with Team StormQuake
Team StormQuake Inactive F4zE Lim Si-hyun off tank SseulGen Lee Do-yeong (이도영) dps Proper Kim Dong-hyeon (김동현) dps Kaiser Ryu Sang-hoon (류상훈) tank Lastro Moon Jung-won (문정원) support AMY Ahn Min-yeong (안민영) support in January. The team previously saw the departure of flex support Highly as he joined the Seoul Dynasty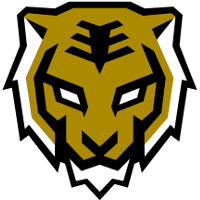 Seoul Dynasty OWL Rank #3 Ir1s Kim Seung-Hyun (김승현) FITS Kim Dong-eon (김동언) dps Profit Park Joon-yeong (박준영) dps smurf Yoo Myeong-Hwan tank Vindaim Junwoo Park support .
TTuba previously played for MVP Space
MVP Space Inactive Jasp3r Kim Hyun-wook (김현욱) off tank Valentine Kim Byoungju dps Rookie Lee Hang-yeol (이한결) dps Rachel Lee Seung-gu (이승구) dps Sowhat Bong Woo-yeon (봉우연) tank FRoPPy Ko Geon-Ju (고건주) support in Contenders Korea. Proper was previously on StormQuake, and will also reunite with Kaiser . MEE6 played for Laboratory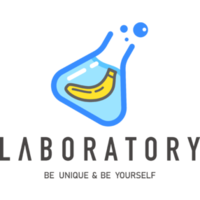 Laboratory Inactive YOUNAI Yang Junyi (杨君毅) off tank Xushu Liu Junjie (刘俊杰) dps in Contenders China, and V1LLAINY0 played for Talon Esports
Talon Esports Contenders KR Rank #3 Swoon Jang Sung-won (장성원) flex support Arrow Park Min-Seok (박민석) dps Ch0r0ng support in Contenders Pacific.
O2 Blast's first match in the next season of Contenders is against GC Busan Wave
GC Busan Wave Inactive Ritz Son Dong-hoon (손동훈) off tank Sven Hong Eun-teak off tank AlphaYi Kim Joon (김준) dps DELIGHT Lee Young-hoi dps JJANGGU Cho Myung-heum (조명흠) tank DayDream Song Ji-hoon (송지훈) support Fielder Kwon Joon (권준) support .
O2 Blast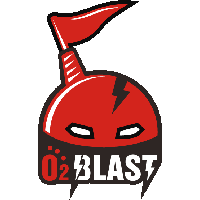 O2 Blast Contenders KR Rank #1 Kalios Shin Woo-yeol (신우열) off tank Finn Oh Se-jin (오세진) flex support Proper Kim Dong-hyeon (김동현) dps Kilo Jung Jin-woo (정진우) dps Dalgona Lee Ha-neul (이하늘) support 's roster is:
Their staff is: