O2 Team
O2 Team Inactive Cr0ng Nam Ki-cheol (남기철) off tank climax Maeng Ju-ho (맹주호) dps D3cal Park Sung-in (박성인) dps Wily Kim Han-byeol (김한별) tank RAin Park Jae-ho (박재호) support Highly Lee Sung-hyeok (이성혁) support and Team StormQuake
Team StormQuake Inactive F4zE Lim Jae-Hyeok (임재혁) off tank SseulGen Lee Do-yeong (이도영) dps Proper Kim Dong-hyeon (김동현) dps Kaiser Ryu Sang-hoon (류상훈) tank Lastro Moon Jung-won (문정원) support AMY Ahn Min-yeong (안민영) support have announced a merger, who are now known as O2 Blast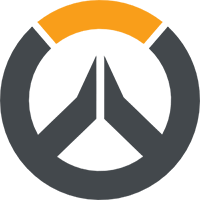 O2 Blast Contenders KR Rank #5 Cr0ng Nam Ki-cheol (남기철) off tank HOOMBABA Lee Dae-hyun (이대현) off tank climax Maeng Ju-ho (맹주호) dps Arrow Park Min-Seok (박민석) dps D3cal Park Sung-in (박성인) dps Kaiser Ryu Sang-hoon (류상훈) tank RAin Park Jae-ho (박재호) support Highly Lee Sung-hyeok (이성혁) support Joy Kim Dong-hyun (김동현) support . They have also revealed their new roster.
January 21, 2019
Both teams competed in Contenders 2018 Season 3: Korea; O2 placed in the bottom two while StormQuake finished in the top four.
이번 오버워치 컨텐더스 코리아 2019 시즌 1 O2 Blast의 시즌 로스터 입니다. 항상 응원해주시는 팬 여러분들께 감사의 말씀 드리며 멋진 경기력으로 찾아 뵙도록 하겠습니다. 감사합니다. pic.twitter.com/gAkmSUItVu

— O2 Blast (@O2Blast_OW) January 21, 2019
O2 Blast's lineup mostly consists of players and staff from O2 Team; the three not listed from O2 are tank players LukB and Wily and manager Arcane . Joining from StormQuake are tank player Kaiser , coach Insight and coach-turned-manager Ddolty.
Their newest member is manager Wavy. They have also yet to announce another tank and flex player.
O2 Blast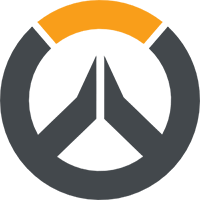 O2 Blast Contenders KR Rank #5 Cr0ng Nam Ki-cheol (남기철) off tank HOOMBABA Lee Dae-hyun (이대현) off tank climax Maeng Ju-ho (맹주호) dps Arrow Park Min-Seok (박민석) dps D3cal Park Sung-in (박성인) dps Kaiser Ryu Sang-hoon (류상훈) tank RAin Park Jae-ho (박재호) support Highly Lee Sung-hyeok (이성혁) support Joy Kim Dong-hyun (김동현) support players are:
Their staff is: