Before their loss to the Shanghai Dragons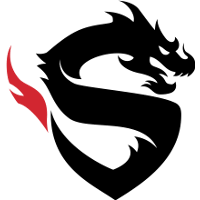 Shanghai Dragons OWL Rank #5 Izayaki Kim Min-chul (김민철) flex support Void Kang Jun-woo (강준우) off tank Fleta Kim Byung-sun (김병선) dps LIP Lee Jae-won (이재원) dps Fate Koo Pan-seung (구판승) tank LeeJaeGon Lee Jae-gon (이재곤) support , Boston Uprising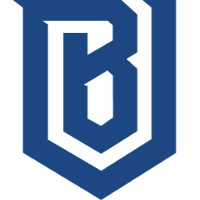 Boston Uprising OWL Rank #16 Valentine Kim Byoungju dps punk Leyton Gilchrist tank Faith Hong Gyu Kim support Crimzo William Hernandez support main tank Fusions was declared ineligible for the remainder of Stage 1 by the Overwatch League office, as reported by Yiska of VPEsports.
Breaking: League rule bars Fusions from playing against Shanghai Dragons https://t.co/6aeog8r4Sc

— Yiska (@YiskaOut) February 23, 2019
Fusions was originally deemed ineligible to play shortly before the Uprising's match against the Shanghai Dragons on the 22nd. This forced the Uprising to compete in the match with their main tank sub Axxiom . The Dragons went on to win the series 3-1 and get their first ever win in the league after 42 league matches.
But it didn't take long for the cheers to die down for questions to start being raised about the absence of Fusions. He was originally recruited to the Uprising's academy team, Uprising Academy
Uprising Academy Contenders NA Rank #4 Adam Adam Soong off tank Mozser Michael Moser flex support Stellar Lee Do-Hyung dps Finale dps GIG Rick Salazar tank Dank Damien Ryding tank FiXa Kwon Young Hoon (권영훈) support , back in November as a two-way player. Two days before league play was set to begin, he was promoted to a full time player after Gamsu donned a Shanghai Dragons uniform in a transfer announcement the same day that Fusions was announced to be joining the Uprising.
Since the incident, VPEsports has reported that the Uprising and Fusions are looking to renegotiate his current contract to be be a full Overwatch League contract.
Follow up: According to sources, Fusions is in negotiation with the Uprising for a standard Overwatch League contract.https://t.co/DCFfQK1lkQ

— Yiska (@YiskaOut) February 23, 2019
Furthermore, the league office has issued a statement on the matter, which has been copied from the original article about the matter on VPEsports.
"In order to preserve the competitive integrity of the 2018 Overwatch Contenders Season 3 and avoid a possible influx of OWL-level talent competing in the Contenders ecosystem prior to the 2019 Overwatch League season beginning, the league added a clause to its "two-way contracts" rules, stating that two-way players who participated in the then upcoming Season 3 of Contenders 2018 could not play in more than two matches during Stage 1 of the 2019 Overwatch League season. As two-way contract player Cameron "Fusions" Bosworth had already played twice for the Boston Uprising in Stage 1, he was ineligible to play in Friday's match against the Shanghai Dragons. Unfortunately the League Office did not determine he was ineligible until shortly before Boston's match was set to begin, and we apologize for that oversight."
Because Fusions has played two Overwatch League games and was brought up under a two-way contract, he has lost his Contenders eligibility and two-way status. Until he has negotiated a new contract with the Uprising, there is no chance that he will play on stage with the Uprising until Stage 2, should Fusions and the Uprising get a standard Overwatch League player contract negotiated with him. In the interim, Axxiom will start for the Uprising in their upcoming matches.
Confusion around the two-way player rule appears to be what eligibility is lost when a player plays more than two games on the Overwatch League stage. According to a 2018 Overwatch League post that introduced the two-way player status for teams, two-way players are subject to the following rules:
Regardless of where they play, two-way players count toward the Overwatch League roster limit of 12 and must earn the same salary and benefits. Two-way players also will count towards the eight-player Contenders roster limit for weeks in which their Contenders team designates them as eligible to compete.
Two-way players lose their Contenders eligibility if they appear in more than two Overwatch League matches in a stage.
A maximum of two designated two-way players may compete in any single Contenders match.
No player will be eligible to appear in both Contenders and Overwatch League matches in the same week.
In line with Fusions' recent ineligibility ruling, Philadelphia Fusion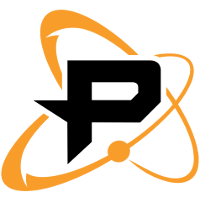 Philadelphia Fusion OWL Rank #11 AimGod Min-seok Kwon flex support MN3 Yoon Jae-hee dps ZEST Kim Hyun-woo (김현우) dps Belosrea tank FiXa Kwon Young Hoon (권영훈) support main support Elk is also ineligible to play for the remainder of the stage, as he has played two official matches for the Fusion in place of Boombox , who was unable to compete due to illness. Confused about Fusions' situation, Fusion President BLT has recently voiced his concerns about the rule on social media. And since his original tweet about the matter, he has provided an update saying that the league is "being reasonable and [we're] having an open discussion".
The Uprising's next match is against the Seoul Dynasty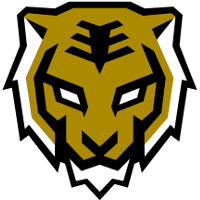 Seoul Dynasty OWL Rank #3 Ir1s Kim Seung-Hyun (김승현) FITS Kim Dong-eon (김동언) dps Profit Park Joon-yeong (박준영) dps smurf Yoo Myeong-Hwan tank Vindaim Junwoo Park support in week three of league play.
UPDATE: HuK has confirmed that after renegotiations with the league, Fusions will be able to compete this upcoming week.