The Boston Uprising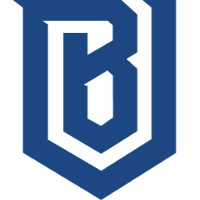 Boston Uprising OWL Rank #20 Myunbong Seo Sang-min (서상민) flex support punk Leyton Gilchrist off tank Colourhex Kelsey Birse dps Jerry Min Tae-Hui (민태희) dps Fusions Cameron Bosworth tank mikeyy Michael Konicki tank Halo Kobe Hamand support have announced the addition of Fusions as a two-way player. Additionally, the organization has announced the additions of ioStux and Axel to the coaching staff of their academy team, Toronto Esports
Toronto Esports Inactive crakinlakin Hasan Alfardi off tank nero Charlie Zwarg dps Asking William Vetter dps Fusions Cameron Bosworth tank Shu Kim Jin-seo support Dino Hunter Traupe support Swimmer Gabriel Levy support .
We're proud to officially announce @Fusions as a part of #BostonUp!

Fusions will be joining us on a two-way contract with @TOesports.

🔗: https://t.co/VN0FItNzPb pic.twitter.com/NoqRxI6y8r

— Boston Uprising (@BostonUprising) November 5, 2018
Fusions will be a two-way player for the Uprising, meaning he will be eligible to compete for the Uprising's academy team. According to a tweet from Uprising President of Gaming HuK, Fusions will begin the season on Toronto Esports and will be moved up based on his development.
The new Uprising main tank previously played for the United Kingdom's World Cup team and for the British Hurricane, the academy team of the London Spitfire. The Hurricane announced the release of Fusions and FunnyAstro earlier today.
Toronto Esports will be welcoming a new coaching staff alongside its new main tank. ioStux will be the team's head coach while Axel will be their assistant coach. ioStux was previously a member of XL2's coaching staff. Axel coached a League of Legends team prior to entering Overwatch.
The Uprising are now up to nine players, only one of which is a two-way player. Toronto Esports now has seven players officially on the team's roster.
The Uprising begin their Overwatch League season February 14. Toronto Esports begin play later this month in Contenders Season 3.