The Shanghai Dragons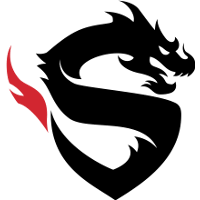 Shanghai Dragons OWL Rank #5 Izayaki Kim Min-chul (김민철) flex support Void Kang Jun-woo (강준우) off tank Fleta Kim Byung-sun (김병선) dps LIP Lee Jae-won (이재원) dps Fate Koo Pan-seung (구판승) tank LeeJaeGon Lee Jae-gon (이재곤) support have won their first match in franchise history with a win over the Boston Uprising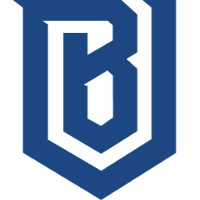 Boston Uprising OWL Rank #16 Valentine Kim Byoungju dps punk Leyton Gilchrist tank Faith Hong Gyu Kim support Crimzo William Hernandez support . The win comes after the Dragons lost their first 42 regular season matches over the first season and first week of this season.
IT HAPPENED!!! #OWL2019

THE @ShanghaiDragons SECURE THEIR FIRST WIN!https://t.co/U6dIipgQGs pic.twitter.com/Nfux0Zvl7H

— Overwatch League (@overwatchleague) February 23, 2019
The Dragons secured the win after winning the first three maps of their set with the Boston Uprising. They started the match with wins on Ilios, King's Row and Horizon Lunar Colony to secure the victory.
They lost the final map -- Rialto -- and narrowly missed out on a sweep. The series ended on a 3-1 scoreline in favor of the Dragons.
The Blizzard Arena crowd cheered and chanted for the Shanghai Dragons throughout much of the match. The audience exploded when the Dragons finished Horizon Lunar Colony and secured their first victory.
Goosebumps. #OWL2019 pic.twitter.com/ztBRbWw8ez

— Overwatch League (@overwatchleague) February 23, 2019
Their victory comes after the Dragons rebuilt their roster in the offseason. The team built around a core made up of players from Kongdoo Panthera after keeping just three players from their 2018 roster.
The season was not off to a promising start for the Dragons after it was announced less than a week before the opening week that main tank FEARLESS would be unavailable at the beginning of the season as he rested for injury. The Dragons traded for Uprising main tank Gamsu shortly before the start of the season.
Gamsu sat out the first match of the season and the team played without a dedicated main tank in the lineup. He joined them for their second match against the Titans later that week.
The Dragons were able to secure the win with more time alongside their new main tank player and a less unforgiving schedule than they had in the first week.
Geguri, one of the team's players from their first season, started the match in the lineup but was subbed out prior to the start of the second map. The Dragons played the final three maps of the series without a single player from their winless season in the server.
Now that they've gotten their first win under their belt, they'll be looking to string together more.
They only need 41 more wins to get back to an even win-loss record all-time.