Korean Contenders team Element Mystic
Element Mystic Contenders KR Rank #2 hanbin Choi Han-bin (최한빈) off tank Undine Son Yeong-woo (손영우) flex support SP9RK1E Kim Young-han (김영한) dps Doha Kim Dong-Ha (김동하) dps Takoyaki Lee Young-hyun tank Unique Yoo Dong-hyun support has announced their new roster for Contenders Korea Season 3. Four of the team's eight players are new additions.
[컨텐더스 시즌 3 로스터 공개]

안녕하세요. 엘리먼트 미스틱입니다.
오버워치 컨텐더스 시즌 3을 맞이하여 새로운 선수들과 코칭스태프가 합류하게 되었습니다.
많은 선수들이 새롭게 합류를 한 만큼 새로워진 엘리먼트 미스틱에게 응원과 격려를 부탁드립니다.#엘미 #오버워치 #시즌3 #로스터 pic.twitter.com/tYCBt2pZML

— ELEMENT MYSTIC (@ElementMystic) November 7, 2018
SP9RK1E has not been seen with the team since Contenders Season 1 due to his team suspending him for account selling back in June. While he was suspended from play with the team, he was not released and did not publicly make notions about playing for other competing teams. In Season 1, Element Mystic placed 5th-8th, good enough to escape relegation. The following Contenders season, they placed 3rd-4th, being knocked out in playoffs by eventual champions RunAway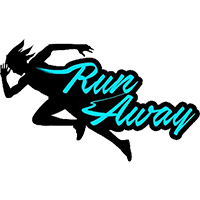 RunAway Contenders KR Rank #1 QOQ Yu Sung-joon (유성준) off tank Heesu Jeong Hee-su (정희수) dps Schwi Lee Dong-jae (이동재) dps Mag Kim Tae-sung (김태성) tank LeeJaeGon Lee Jae-gon (이재곤) support GangNamJin Gang Nam-jin (강남진) support .
The other additions come after multiple players from the Element Mystic roster said their goodbyes and went to compete with new teams. The first to join a new roster was DPS player Guard , who joined the ranks of the London Spitfire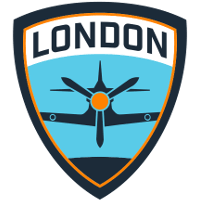 London Spitfire OWL Rank #5 Bdosin Choi Seung-tae (최승태) flex support Fury Kim Jun-ho (김준호) off tank birdring Kim Ji-hyuk (김지혁) dps Profit Park Joon-yeong (박준영) dps Gesture Hong Jae-hee (홍재희) tank NUS Kim Jong-seok (김종서) support back in October. Shortly after, support player Jecse would join the Seoul Dynasty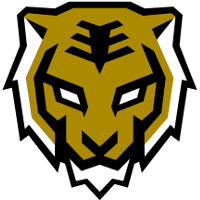 Seoul Dynasty OWL Rank #7 ryujehong Ryu Je-hong (류제홍) flex support Michelle Choi Min-hyuk off tank Munchkin Byeon Sang-beom (변상범) dps Fleta Kim Byung-sun (김병선) dps Fissure Baek Chan-hyung (백찬형) tank Jecse Lee Seong-soo (이승수) support as one of the team's four signings announced that day.
Nine days afterwards (on the 28th), contenders champions RunAway announced their new six man roster, which included DPS Heesu (formerly known by HimGosu). The old roster that won the Contenders Season 2 title was announced by team owner Flowervin to have all made the Overwatch League. On the other side of the globe, the Atlanta Reign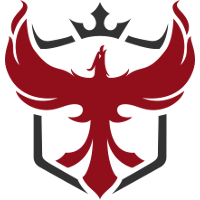 Atlanta Reign OWL Rank #13 Daco Seo Dong-hyung (서동형) off tank Dogman Dusttin Bowerman flex support ErsTer Jeong Joon dps BABYBAY Andrej Francisty dps Pokpo Park Hyun-Jun (박현준) tank Masaa Petja Kantanen support announced their full roster for the next Overwatch League season, which included tanks Pokpo and Daco . The most recent departure from the team was coach Levi , who was brought on to the Shanghai Dragons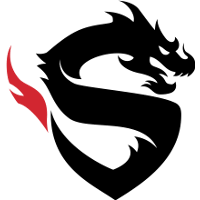 Shanghai Dragons OWL Rank #18 Geguri Kim Se-yeon (김세연) off tank Luffy Yang Seong-hyeon (양성현) flex support diem Bae Min-seong (배민성) dps YoungJIN Jin Yong-jin dps Gamsu Noh Yeong-jin (노영진) tank CoMa Son Kyeong-woo (손경우) support as a coach.
Among the former Element Mystic players not signed to other teams are four additions to the team's lineup.These players are supports Unique and FIXME , flex tank player hanbin and main tank Takoyaki .
hanbin previously competed in Contenders Season 2 China with Legend Young Beyond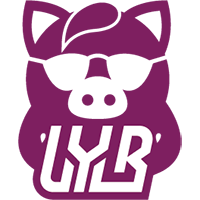 Legend Young Beyond Inactive hanbin Choi Han-bin (최한빈) off tank Sweeft Seo Jun-hwan (서준환) dps MUSUBI Kwak Jun-hyeok support . They finished at the very bottom of the standings, sitting at 11th-12th alongside Future Group
Future Group China Rank #0 dfbkjl Kim Sang-woo (김상우) off tank VENDETTA Lee Jiseok dps Duzi Kim Chang-Jae (김창재) tank MEE6 Park Jeong-soo (박정수) support and were relegated back to Contenders Trials. The team did not participate in Trials, forfeiting their matches and their chances to compete once again in Contenders.
Unique and FIXME, on the other hand, have not gotten to play in Contenders prior to this announcement. The only prior experience Unique has had was with Frecia
Frecia Inactive Ethan Cha Dong-gyu (차동규) dps Insight Oh Sang-min (오상민) tank Hungry 정현우 support in Contenders Season 2 Trials. Frecia would finish 7th, unable to qualify for Contenders competition. FIXME has competed in two seasons of Trials Pacific, but has not yet competed at the Contenders level.
This will be Takoyaki's first experience in competition higher than Open Division.
Element Mystic begin play in Contenders Season 3 later this month.
Element Mystic
Element Mystic Contenders KR Rank #2 hanbin Choi Han-bin (최한빈) off tank Undine Son Yeong-woo (손영우) flex support SP9RK1E Kim Young-han (김영한) dps Doha Kim Dong-Ha (김동하) dps Takoyaki Lee Young-hyun tank Unique Yoo Dong-hyun support 's roster is:
And their staff are:
Yun "Rush" Hee-won (Head Coach)
Kim "Yong" Yongjin (Coach)