Former main support and main tank player KnOxXx has retired from his career as a professional Overwatch player. During his career, he played for the likes of Creation eSports
Creation eSports Inactive BromaS Jose Antonio Ramos Gonzalez off tank LiNkzr Jiri Masalin numlocked Seb Barton art1er Artur Bischof dps Draceus Rasmus Waern support ToxikeN Joshua Campos support , Rogue
Rogue Inactive aKm Dylan Bignet dps SoOn Terence Tarlier dps NiCOgdh Nicolas Moret dps KnOxXx Jean-Louis Boyer tank winz Michaël Bignet support uNKOE Benjamin Chevasson support and Eagle Gaming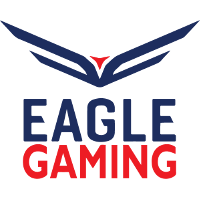 Eagle Gaming Inactive .
Pour en savoir plus sur la suite de ma carrière et la Eagle storyhttps://t.co/CYXUmof1Gc

— Jean-louis Boyer (@KnOxXx_Ow) October 11, 2018
KnOxXx entered Overwatch in the beta era after a career playing at the top of Team Fortress 2's competitive scene. In fact, he joined his first organization months before Overwatch even officially launched when he joined G2 Esports.
At that time, KnOxXx played main support. However, he would become most well-known for his main tank play on the all-French iteration of Rogue in 2017. He and his teammates dominated the North American scene during that time, although they failed to find success in APEX. The roster was eventually released after the organization failed to make it into the Overwatch League.
After his release from Rogue, KnOxXx joined Eagle Gaming. He played for a significant portion of the organization's matches in the first half of 2018, however he sat on the bench for the entirety of Contenders Season 2.
In his retirement post, KnOxXx stated he and his teammates hadn't been paid in three to four months and the players on the team hadn't received any of the team's cash prizes. KnOxXx stated that the organization began the late payments in December and the team's cash prizes were used to pay the players salaries.
Following the tweets published yesterday, here you will find some explanations about Eagle Gaming situation:

🇫🇷 https://t.co/4onIgJ8Q19
🇬🇧  https://t.co/P96PcxSM4R

— Xavier Calvi (@x_calvi) October 7, 2018
Eagle Gaming founder Xavier Calvi stated in his own tweet that the team's investors failed to keep their promises and the team's prospective sponsors backed out due to the controversial image of FPS games.
KnOxXx has stated that he has hired an attorney and that he and eight other former teammates have filed a case against Eagle Gaming.
Eagle Gaming has confirmed the three to four month delay on player wages. Eagle has said they are working to solve these issues by the end of the month and will release a new statement afterwards.
Among the projects that KnOxXx is considering following his retirement are the creation of an esports school and the management of an Overwatch academy team.