The Atlanta Reign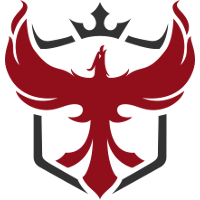 Atlanta Reign OWL Rank #10 Kai Kai Collins dps nero Charlie Zwarg dps Hawk Xander Domecq tank UltraViolet Benjamin David support Ojee Christian Han support have split with DPS' ErsTer and saucy , tank player Pokpo , off-tank frd , main support Fire , and flex support Dogman . They're the first players to depart from the Reign this offseason.
ErsTer, saucy, Pokpo, and Fire had their 2021 options declined, while frd and Dogman's contracts are expiring, according to the Overwatch League's contract page
ErsTer is one of the six players parting ways with the Reign. Image credit: Ben Pursell for Blizzard Entertainment.
ErsTer and Pokpo were part of the Reign's initial roster for the 2019 season; Dogman and frd were later added during the season, with Dogman himself being promoted from their academy team, ATL Academy.
Fire was signed onto the Reign before the 2020 season, and saucy followed suit in July, having also played for ATL Academy before they went on hiatus in March.
Pokpo saw less playtime on tank this season compared to fellow tank player Gator, while ErsTer and Saucy rotated on the second DPS slot. frd and Fire only played two matches each. The team finished 12th in the 2020 regular season and were eliminated in the top six of the North American playoffs.
The Reign also saw the departure of three of their coaching staff. They currently have six players on the roster, with Gator and Masaa being the only two players left from the 2019 lineup.