The Atlanta Reign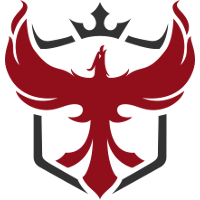 Atlanta Reign OWL Rank #10 Kai Kai Collins dps nero Charlie Zwarg dps Hawk Xander Domecq tank UltraViolet Benjamin David support Ojee Christian Han support have announced the addition of flex support Dogman following a declaration of his departure from ATL Academy
ATL Academy Inactive Pika Justin Carasa off tank Sugarfree Kamden Hijada dps saucy Garret Roland dps Daan Daniël Vincentius Paulus Scheltema tank CarCar Carson First support .
We've noticed a lot of concern regarding the @DogmanOW situation and felt it necessary to provide our fans with an appropriate response.

We firmly believe that Dusttin has a bright future ahead of him.

Thank you for your continued support and understanding. #LetItReign pic.twitter.com/zseIzg8SZg

— Atlanta Reign (@ATLReign) February 10, 2019
This marks Dogman as the Atlanta Reign's second flex support, the first being Kodak . He is also the team's ninth player overall and the first backup support that has been signed.
Dogman first rose to prominence in early 2017 as a member of Kungarna
Kungarna Inactive harbleu Anthony Ballo off tank Ezire Joshua Felix dps , but was then let go from the team after they disbanded later that year.
The start of 2018 saw little stability for Dogman, but he later joined Last Night's Leftovers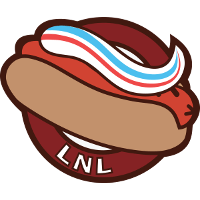 Last Night's Leftovers Inactive Sugarfree Kamden Hijada dps Ajax Alex Jackson support Dogman Dusttin Bowerman support before the start of Contenders 2018 Season 2: North America, and placed in the top eight in the playoffs.
He and his teammates were then chosen to represent the Atlanta Reign's academy team in Contenders 2018 Season 3: North America, and finished second in the playoffs.
As a result of his time on Last Night's Leftovers and ATL Academy, Dogman has experience with members of the Reign organization. Reign head coach Sephy and assistant coach Silence were members of the LNL coaching staff and Reign DPS NLaaeR played for the team in Season 2. Gator also played with Dogman in Contenders Season 3 as a two-way player.
The Reign begin their season with a February 15 match against the Florida Mayhem.
The Atlanta Reign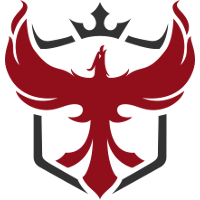 Atlanta Reign OWL Rank #10 Kai Kai Collins dps nero Charlie Zwarg dps Hawk Xander Domecq tank UltraViolet Benjamin David support Ojee Christian Han support are:
The staff of the Reign is: