North American Contenders team Last Night's Leftovers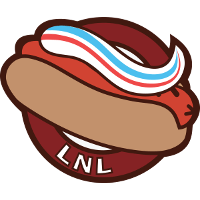 Last Night's Leftovers Inactive Sugarfree Kamden Hijada dps Ajax Alex Jackson support Dogman Dusttin Bowerman support have become ATL Academy
ATL Academy Inactive Pika Justin Carasa off tank Sugarfree Kamden Hijada dps saucy Garret Roland dps Daan Daniël Vincentius Paulus Scheltema tank CarCar Carson First support , the academy team of the Atlanta Reign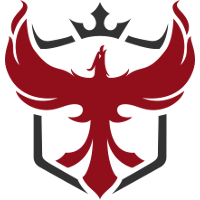 Atlanta Reign OWL Rank #10 Kai Kai Collins dps nero Charlie Zwarg dps Hawk Xander Domecq tank UltraViolet Benjamin David support Ojee Christian Han support .
Thanksgiving is over and it's Reigning Leftovers.

It is our pleasure to announce that @LeftoversOW will be competing as @ATLReign's Academy team in Season 3 (2018) of @OverwatchContenders!

Welcome your ATL Academy to Overwatch Contenders! #AcademicallyGifted pic.twitter.com/h5izpTcTcM

— ATL Academy (@ATLAcademyOW) November 23, 2018
Three members from the Contenders Season 2 Last Night's Leftovers roster join ATL Academy. Those players are DPS Sugarfree and supports Dogman and Ajax . They are joined by saucy , Gator and Hawk .
Gator was previously revealed as a member of the Atlanta Reign. His inclusion on their academy team roster means he will be a two-way tank player.
saucy was a member of Second Wind, helping the team finish on top of Trials as their DPS. He has no Contenders experience.
Hawk has played in a number of PIT, BEAT and Trials tournaments on a number of teams throughout 2018, including appearances in all three seasons of Contenders Trials. Despite that, he has yet to take his off tank play into Contenders.
Last Night's Leftovers had several connections with the Reign prior to becoming their academy team. The Reign's head coach Sephy and assistant coach Silence were the head coach and analyst respectively of LNL. Additionally, Reign DPS NLaaeR was a member of Last Night's Leftovers during both Contenders Seasons 1 and 2.
The freshly rebranded ATL Academy will begin Contenders Season 3 with a match against Mayhem Academy.
ATL Academy
ATL Academy Inactive Pika Justin Carasa off tank Sugarfree Kamden Hijada dps saucy Garret Roland dps Daan Daniël Vincentius Paulus Scheltema tank CarCar Carson First support is: