The Houston Outlaws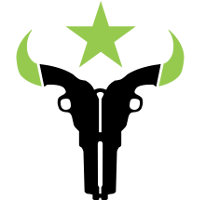 Houston Outlaws OWL Rank #7 Lastro Moon Jung-won (문정원) flex support creative Kim Young-wan (김영완) flex support Danteh Dante Cruz dps Pelican Oh Se-hyun (오세현) dps Mer1t Choi Tae-min dps Piggy Shin Min-jun tank have promoted staff member coolmatt to general manager of the team.
coolmatt has been a member of the Outlaws since their initial roster as an off-tank player. He retired from professional play before the start of the 2020 season and moved to a staff role with the team.
coolmatt will manage the team he's been with since 2017. Image credit: Robert Paul for Blizzard Entertainment.
Then General Manager flame said at the time that coolmatt would work on finances, operations, and player logistics and wanted "to further his experience in managerial esports work for career longevity."
The Outlaws have not had a general manager after the aforementioned flame became a free agent in March. They also saw the departures of player manager clockwork and assistant general manager MESR earlier this year.
The team recently added junkbuck from the San Francisco Shock as co-head coach alongside Harsha. A number of players have also announced that they are free agents or looking for offers.