General Manager flame and Assistant General Manager MESR have announced they are no longer with the Houston Outlaws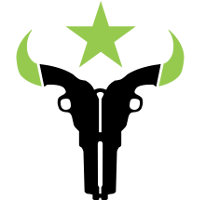 Houston Outlaws OWL Rank #7 Lastro Moon Jung-won (문정원) flex support creative Kim Young-wan (김영완) flex support Danteh Dante Cruz dps Pelican Oh Se-hyun (오세현) dps Mer1t Choi Tae-min dps Piggy Shin Min-jun tank . Flame simply announced he was no longer with the team while MESR said he quit.
As of this morning I'm a free agent. Let's talk.

Yes this means what you think it means. No I don't have a logical explanation and no I'm not hiding anything.

Life goes on. Thanks for everything. 💚

— Matt Rodriguez (@flameirl) March 12, 2020
I quit @Outlaws 🥳

Gonna take a few days to myself (first time in 3 months I think!) then I'll be around to chat if you're interested.

— Adam De La Torre (@MESRAWR) March 12, 2020
The two have been a part of the Outlaws staff since before the start of the 2018 season. Flame has been the general manager since the start while MESR began as an assistant coach and moved to his later role.
The Outlaws went 33-42 in regular season matches while Flame was general manager. Many of the team's losses came in a turbulent 2019 season when the team was without permanent ownership and looking to be sold.
His chance to finally make significant changes to the roster came after the 2019 season after the Outlaws found new ownership. Five new players joined the Outlaws roster and several others left the team.
Despite the changes, the Outlaws got off to a rocky start in the 2020 season. They are currently 2-5, although they won their most recent match.
The Outlaws have yet to announce a new general manager to lead the team. The team's coaching staff is unchanged.