The Houston Outlaws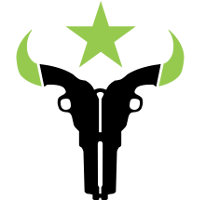 Houston Outlaws OWL Rank #7 Lastro Moon Jung-won (문정원) flex support creative Kim Young-wan (김영완) flex support Danteh Dante Cruz dps Pelican Oh Se-hyun (오세현) dps Mer1t Choi Tae-min dps Piggy Shin Min-jun tank have added junkbuck to be the team's co-head coach alongside current head coach Harsha . The two previously coached together as assistant coaches on the San Francisco Shock during the 2018 season.
Welcome to H-town.
Please give a warm welcome to @JunkBuckOW as our Co-Head Coach for the 2021 season!#AnteUp

📰: https://t.co/MrLeYaoRf5 pic.twitter.com/2y2y3Fzibo

— Houston Outlaws (@Outlaws) October 16, 2020
junkbuck had been an assistant coach for the Shock since February 2018. During that time, the Shock won two Overwatch League titles and established themselves as the most dominant team of the last two seasons.
Another San Francisco Shock assistant coach moved on to a new team during the last offseason. NineK became the general manager of the Paris Eternal after he helped the Shock win their first title and helped turn the team around from their losing record last season to the third best record in North America during the regular season.
junkbuck will be tasked with helping usher in a similar turnaround for the Outlaws. The Outlaws finished with a 6-15 record in the 2020 season and lost their lone play-in match during the postseason. Several players from last season's team have already announced they will not be returning to the team.
According to a news post from CheckpointXP, which is owned by the same company that owns the Outlaws, junkbuck will assist the team in finalizing their 2021 roster.
He is the first new addition to the Outlaws this offseason.