The Hangzhou Spark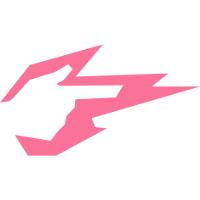 Hangzhou Spark OWL Rank #6 BERNAR Shin Se-won (신세원) off tank irony Kim Hyeong-woo (김형우) flex support Shy Zheng Yangjie (郑杨杰) dps AlphaYi Kim Joon (김준) dps guxue Xu Qiulin (徐秋林) tank superich Wu Gengtuo (吴梗拓) support have removed DPS Krystal from the roster, moving all follow-up matters over to the legal department of parent company, Bilibili.
Spark Communications pic.twitter.com/NAMxVnQyra

— Hangzhou Spark (@Hangzhou_Spark) June 19, 2020
The removal follows a history of dispute between Krystal and the organization since joining the team in 2018. He was previously suspended indefinitely by the organization in August last year due to "personal violations, discipline offences and breaches of contract.".
Before the suspension, he was first warned and fined by the organization in July of that year for not returning from a leave of absence to meet a sick family member. Krystal said that issues delayed his return and he was not informed of the company's policy towards extending leave.
Shortly after, Spark supervisor Longduo published a number of allegations (English translation) against Krystal, dating back to the 2019 preseason. They include multiple occasions of feigning illness to skip practice, intentionally delaying his arrival to the United States during the preseason, and disrupting the coaches' plans for the team.
Krystal only played for the Spark in Stage 2 of the 2019 season. Following the suspension, he was not listed on the Spark's 2020 roster in November of last year. At the time, he was listed under contract with the team by the Overwatch League's contract status page.
The Hangzhou Spark are currently in 11th place in the regular season standings. Their next match is against the New York Excelsior on June 20.