The Hangzhou Spark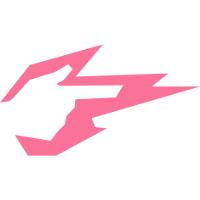 Hangzhou Spark OWL Rank #8 LiGe Jia Chengjie (贾城杰) off tank MCD Lee Jeong-ho (이정호) flex support BERNAR Shin Se-won (신세원) off tank GodsB Kim Kyeon-Bo (김경보) dps Architect Park Min-ho (박민호) dps Shy Zheng Yangjie (郑杨杰) dps SeoMinSoo Seo Min-Soo (서민수) dps guxue Xu Qiulin (徐秋林) tank Takoyaki Lee Young-hyun tank M1ka Liu Jiming (刘济铭) support revealed in a video posted to social media eight players that will be returning to their roster in 2020. Neither main tank NoSmite nor DPS Krystal was mentioned in the video.
NoSmite was subject to a team option and his status with the team has not been updated despite the deadline on team options decision having passed on November 11. Krystal was under contract with the team, according to the Overwatch League contract status page.
Rondo the supervisor talk about the latest news about spark! Know more about our homestand 2020, roster and coach team changes. ( ̄▽ ̄") #bang pic.twitter.com/KFH4KWuydd

— Hangzhou Spark (@Hangzhou_Spark) November 14, 2019
The Spark confirmed eight players are returning to the team in 2020. Those players are GodsB, Adora, Bazzi, Ria, SASIN, guxue, BeBe and iDK. Seven of those players began the offseason under contract with the Spark. The eighth player, Bazzi, began the offseason subject to a team option, which was picked up by the Spark earlier in the offseason.
NoSmite played in five matches for the Spark in Stage 1 but saw limited playing time after that. He entered three separate matches as a two-way player for Bilibili Gaming in Contenders Season 2. He played in one additional match for the Spark in the first week of Stage 4, but just for one map.
Krystal saw no playtime in the second half of the season as his relationship with the team became strained. The Spark suspended him indefinitely in August following "personal violations, discipline offences and breaches of contract." Whether Krystal has been traded, his contract has been terminated or if he simply remains suspended is unknown.
ZiJin 's status with the team is still unknown. While he was listed as a member of the team on the contract status page, no formal announcement has ever been made by the Spark of his acquisition. He played for the Spark's academy team, Bilibili Gaming, in the NEXT Autumn tournament earlier this month. He has been a member of that squad since its formation.
The Spark have not yet added any new players to their roster this offseason. As they currently have eight players under contract for next season, they could forgo adding any new players this offseason if they choose to do so.
The Hangzhou Spark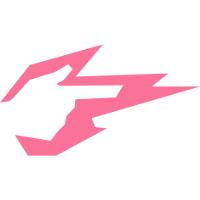 Hangzhou Spark OWL Rank #8 LiGe Jia Chengjie (贾城杰) off tank MCD Lee Jeong-ho (이정호) flex support BERNAR Shin Se-won (신세원) off tank GodsB Kim Kyeon-Bo (김경보) dps Architect Park Min-ho (박민호) dps Shy Zheng Yangjie (郑杨杰) dps SeoMinSoo Seo Min-Soo (서민수) dps guxue Xu Qiulin (徐秋林) tank Takoyaki Lee Young-hyun tank M1ka Liu Jiming (刘济铭) support are:
Their coaches are: