On the day before the first Overwatch League match of the season, against the rainy backdrop of New York City, Beast says he wants to prove that he should be in the league.
He is one of the many rookies that played their first matches in the league this weekend in Manhattan. The Hammerstein Ballroom, located in Midtown, hosted the first homestand of the season, and the 2020 season is the first in Blizzard's grand vision to bring the league to international territories.
The 2020 Overwatch League kicked off in New York. Image credit: Ben Pursell for Blizzard Entertainment
This year is a first for many things, and for the team and players, first impressions will gauge what the field is like after an offseason that saw numerous players go to-and-fro. Instead of sticking to the Blizzard Arena in Burbank, California, the rookies of this season are thrust into a season with international travel, and New York was a sampling of what's to come ahead.
Feast your eyes
Beast plays tank for the Toronto Defiant

Toronto Defiant OWL Rank #15 KariV Park Young-seo (박영서) flex support Nevix Andreas Karlsson off tank Agilities Brady Girardi dps Surefour Lane Roberts dps zYKK Thomas Hosono dps Beast Adam Denton tank numlocked Seb Barton tank Kruise Harrison Pond support after he joined the team last October. Previously, he was on Fusion University, who have won every season of Contenders they've played in North America. Beast helped them win two of them in the second season of 2018 and the first season in the region's East division.
Fusion University then moved to South Korea in June of 2019 to play in the region's Contenders, but it proved to be a difficulty spike for him. "The teams are a lot more talented," he said during an interview a day before the matches. "Individually, I think North America still has good players, but their teamwork is just really good, and it's hard to find the right way to play against a team [like that]."
Despite the team missing the qualification for the Gauntlet, he found plenty to learn from playing in the region. "I learned a lot from playing against them teamwork wise, so I think I can bring that."
Beast wants to prove that he should be in the Overwatch League. Image credit: Ben Pursell for Blizzard Entertainment
The Defiant this season are an entirely new roster; barring RokY, Mangachu and Logix, they're all new players to the team. Beast says that the Defiant being mostly English speaking has made the team environment easier, compared to Fusion University having a significant amount of Korean players, where the language barrier was hard to deal with for him.
As the sun and clouds filled up the sky for day one of the homestand weekend, Toronto played in the first match of the 2020 season against the Paris Eternal
Paris Eternal OWL Rank #5 hanbin Choi Han-bin (최한빈) off tank Fielder Kwon Joon (권준) flex support SoOn Terence Tarlier dps BenBest Benjamin Dieulafait tank NiCOgdh Nicolas Moret flex FDGoD Brice Monscavoir support . Although they lost map one on Lijiang Tower, they surged with three consecutive wins on Eichenwalde, Horizon Lunar Colony and Havana to take the series win.
Beast already has gotten his first win under his belt after one weekend in the league.
It ain't easy sometimes
On the other side of the stage was Xzi , one of the Eternal's newest DPS. Before joining the team last October, he played for Element Mystic for almost two years. Starting out with a top eight finish in his first Contenders season in 2018, the results for Mystic gradually got better, all the way up to a championship win in 2019 Contenders Season 1.
His claim to fame is his signature McCree, which he wasn't afraid of showing this weekend. He also showed his hands on Symmetra, a hero outside of his usual sniper style DPS pool.
He's one of the Eternal's six offseason additions. Three of them, including himself, NoSmite and FDGod played in the starting roster that weekend.
On day one, they had a strong start in the aforementioned match, but they were handed a defeat by the Defiant. In the post-game interview, coach Rush said with an interpreter that they had plans in mind after it, but when the plan didn't work, the players felt more insecure, and it stopped them from putting out their full potential.
Xzi's personal goals for this season is to get better results. Image credit: Steward Volland for Blizzard Entertainment
For the rookies that come in as brand new players in the league, one of their shining aspects is their mechanical skill, and with that a bit of surprise. South Korea in particular is a region that shines in potential talent. But another aspect that they also have to learn is game sense and teamwork.
"The South Korean rookies that came to the Overwatch League last year are really adamant in saying that the competition in the league was so much better," said Emily Rand of ESPN Esports. "And it was because these teams had stronger coaching staff, better infrastructure than the Contenders teams, and they were constantly playing against superior competition."
From Korea to the international stage, transitioning was a bit nervous for Xzi. In the post-game interview, he said with an interpreter that it was another step from the level he faced in Korea. While it feels more difficult, he also says he likes it. The nervousness still lingered a bit when he had his head down for a brief moment after the interpreter translated his answer, but afterwards, he said that one of his personal goals to get better results.
The second day proved to be better for the Eternal when they were up against the London Spitfire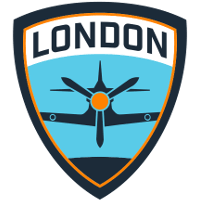 London Spitfire OWL Rank #9 BERNAR Shin Se-won (신세원) off tank Highly Lee Sung-hyeok (이성혁) flex support Glister Lim Gil-seong (임길성) dps Although Jung Hyun-wook dps JMac Choi Dae-han (최대한) tank SanGuiNar Lym Kyu-min support . Both teams lost the day before, and it was Xzi and company that brought a 3-0 win. At the end of the weekend, they get to leave New York with a win on their backs.
A glister in the sky
Glister of the London Spitfire comes into the league as one of the shining prospects from Contenders. The DPS player joined the Spitfire last November from Gen.G, the academy team of the Seoul Dynasty, who finished in the top four of both Contenders season in 2019, as well as fourth place in the Gauntlet.
The Spitfire have a lot of question marks from many observers; their roster doesn't have anyone from their 2018 championship roster, and instead it's made up of many players who were previously in Contenders.
Right off the bat, his team had to play against the New York Excelsior, and with it, a New York crowd that was all in on the hometown team, and not so much with the London visitors. Each time the Excelsior made plays in their favor, the crowded roared with a resonance that could be heard all over the venue.
Glister says he still has a lot to show. Image credit: Steward Volland for Blizzard Entertainment
Coming from Korea, Glister said with an interpreter that he didn't feel the difference between there and North America. He later realized however that the crowd cheering was much louder than it was back home, and in turn made his play more positive.
London wasn't so fortunate that weekend, losing both of their matches against New York and Paris. Against New York, they won the first map against the home team, but subsequently lost the next three.
Despite the losses, London didn't look too fazed, and kept their posture in the post-game interviews. While Glister is considered a star, to him, he doesn't think of himself that way, but says that he still has a lot to show. After all, while it was only the first matches, they, and all the other teams, still have a ways to go.